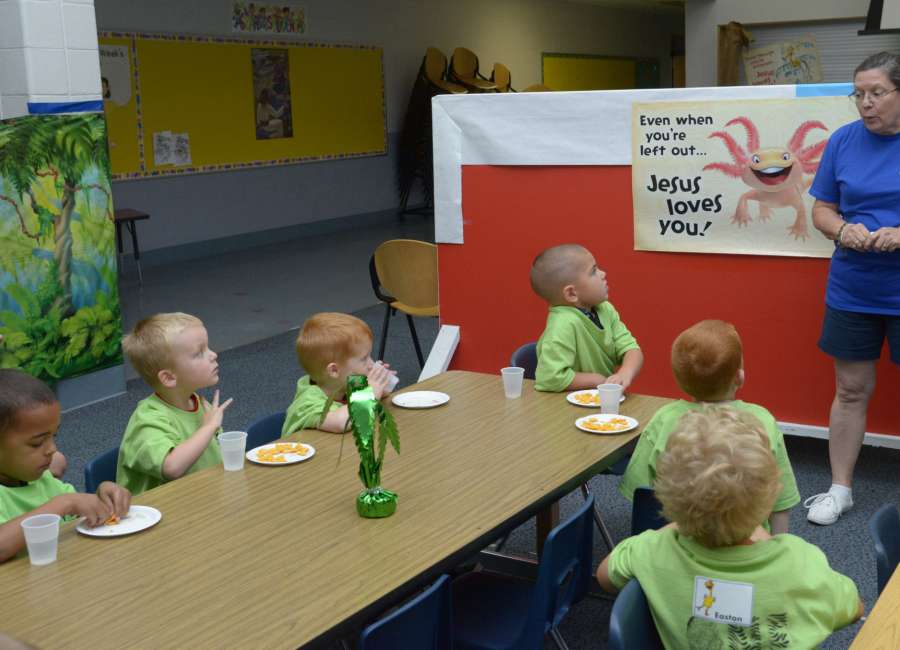 Tri-County Baptist Church, 5445 Hwy. 16 East, Senoia has announced its plans for Vacation Bible School.
VBS will be held at Tri-County from July 8-11 from 6:30-8:30 p.m. There will be classes for 4 year olds through those who just completed sixth grade.
The theme will be "Camp Moose on the Loose: Discovering God's Forever Forgiveness." Online registration is available at https://www.tri-countybaptist....
Churches with Vacation Bible School scheduled for this coming week, include:
•Sunday-Thursday, 5-8 p.m., Friendship Baptist Church, 6090 Cochran Mill Road, Chattahoochee Hills, all ages, Farm Fresh Faith.
•Monday-Thursday, 9 a.m.-noon, Newnan Presbyterian Church, Age 4 by Sept. 1-rising 5th graders. $15 per child. Register by June 1 for T-shirt – http://www.newnanpres.org/vbs%20early! 
•Monday-Friday, 8 a.m.-noon, Unity Baptist Church, In the Wild.
•Monday-Friday, 5:30-8:30 p.m., Newnan Chapel United Methodist Church, 72 Robinson St.. Pre-K-12th grade, Woosh: Take Flight to Where God Leads You.