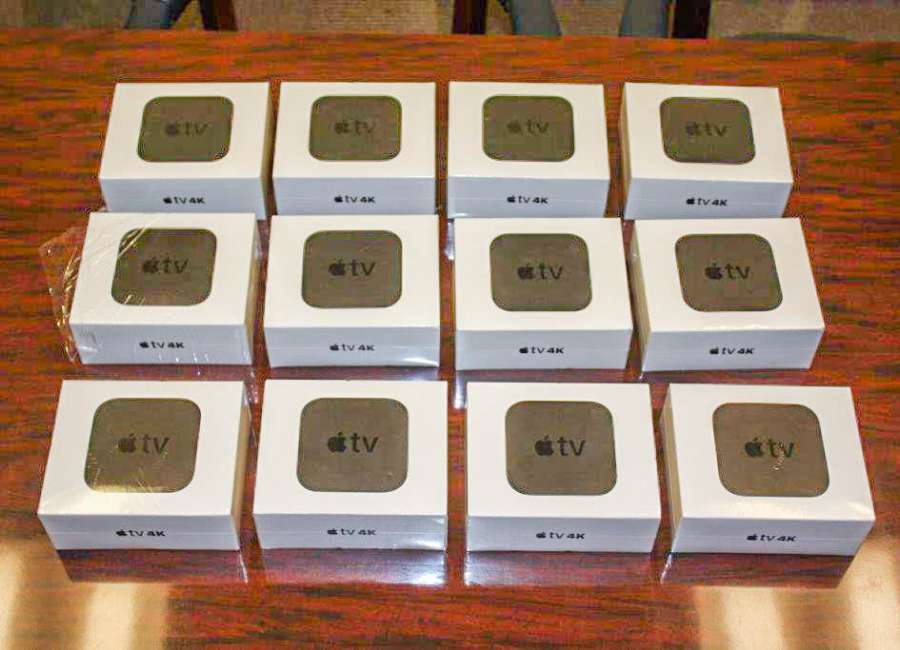 A Walmart stocker suspected of stealing 12 new Apple TV modules is behind bars following a traffic stop.
Jordan Auterious Hardy, 24, of Montgomery, Ala. is currently charged with violation of probation and is being held without bond in the Coweta County Jail.
Coweta County Sheriff's Deputy Dalton Anderson was on patrol near the 40 mile marker on I-85 Thursday when he reportedly observed Hardy's car traveling without headlights on.  
After pulling the car over, Anderson spoke to the driver and Hardy, who was the passenger. The driver said the two had been in Atlanta and were traveling home to Montgomery.
An officer with the Grantville Police Department arrived on the scene and spoke with Hardy, who revealed he had an outstanding warrant for violation of probation in Coweta County, according to Col. James Yarbrough with the Coweta County Sheriff's Office.
A magnet used to remove security devices from items was reportedly found in Hardy's pocket. During a search of his car, investigators found 12 Apple TV 4k modules, new clothing with tags and other items in their original packaging, according to Yarbrough.
The passenger indicated the items were stolen, but reportedly refused to elaborate. Hardy, an employee of a Walmart store in Montgomery, was still wearing his vest and said the items didn't belong to him, Yarbrough said.
The driver was released with Hardy's vehicle, and Hardy was transported to jail.
Investigators are working to determine where the Apple TV's came from.