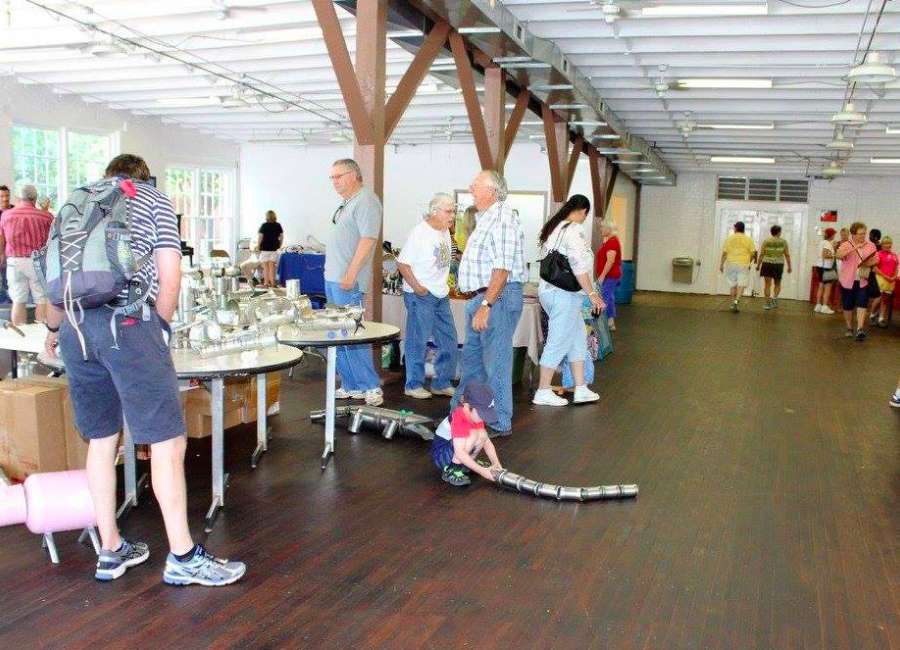 This story has been updated to correct a telephone number.
July 4 is just a week and a day away, and there are still vendor spaces for the annual celebration in Moreland.
Carol Chancey and Deborah Smith, who coordinate the annual Puckett Station – Festival on the Fourth, said there are still some spaces left for the festival. Puckett Station, which takes its name from the town's previous monicker, is part of the annual Independence Day celebration in Moreland, which centers around a community barbecue that has been held annually since the 1940s.
Vendor spaces are $50 for a 10 by 10 booth. There is an additional $10 charge for electricity. Vendors will be able to set up on July 3 after 5 p.m.
To reserve a spot, vendors can send their name, address, phone, email address and what they plan to sell to MCAA, P.O. Box 490, Moreland, GA 30259.
For information, contact Chancey at 678-378-9867 or info@morelandadventure.com or Smith at 678-850-1868 or imagesart1@live.com .
MCAA operates Moreland's museums and plans community events.