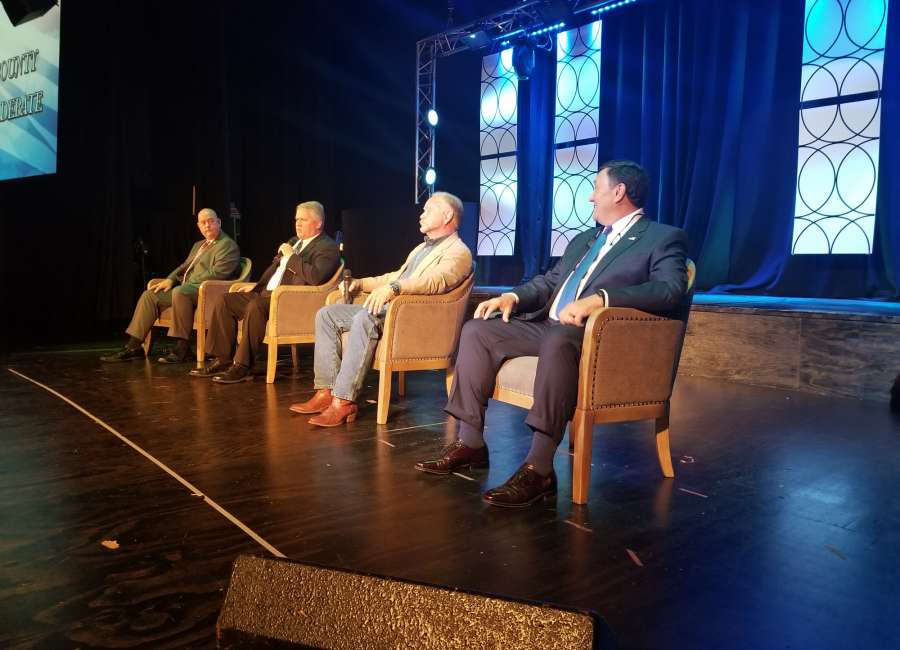 Four men are vying to serve as Coweta County's sheriff for a year, and voters will make their decisions today.

Many Cowetans have already voted early or cast an absentee ballot. The candidates for sheriff are Jimmy Callaway, Randolph Collins, Doug Jordan and Lenn Wood. All have participated in forums in recent weeks. 
Wood has been serving as sheriff since March 1. He succeeded Mike Yeager, the longtime sheriff who retired after his appointment as a U.S. marshal.
All precincts in the county will be open from 7 a.m. to 7 p.m. on Tuesday. 
Jane Scoggins, county election superintendent, said the prohibition against campaigning within 150 feet of a polling place also applies to clothing with campaign slogans.
"Be sure and don't wear any campaigning T-shirts, hats or buttons," Scoggins said.
A total of 4,421 people voted early, Scoggins said. Early voted ended Friday.
As of Friday, the elections office had received 329 absentee ballots. "We're still getting them," Scoggins said.
Scoggins said people who have obtained absentee ballots have until Tuesday at 7 p.m. to place them in a box at the voter registrar office in the county administration building on Broad Street. She said ballots at the U.S. Post Office in Newnan will be hand delivered to the registrar's office late Tuesday afternoon.
Scoggins said election results will be posted on the county's website – https://www.coweta.ga.us – during the evening Tuesday. Because this will be a special election, results will probably not be posted to the Georgia Secretary of State's website until the final vote count is complete.