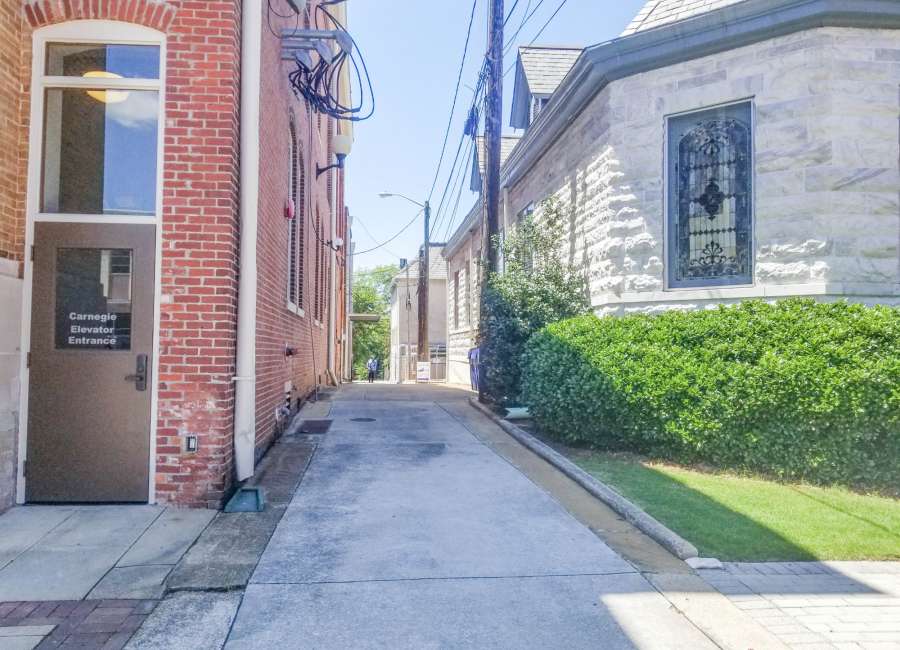 The Newnan Downtown Development Authority has received a $5,000 grant to give a downtown alley a facelift.

The alley is located between Central Baptist Church and the Carnegie Library, running from Spring Street to Broad Street. This will be the second alley project for the DDA, the first being Wadsworth Alley on Madison Street.
The alleyway has three owners – the city, the church and the Headley family, which owns a LaGrange Street storefront that was once the city's fire station.
 Main Street Newnan Director Courtney Harcourt said Main Street plans to sit down with the property owners to discuss different ideas. She said the general plan is to add some art and some lighting to the alley.
The alley has been seeing increased use since Brown Street closed for the Central Baptist expansion project.
"We've noticed an uptick in the use of that alley," Harcourt said. "It is a good pedestrian path."
Ray DuBose, who chairs the DDA and serves on the Newnan City Council, said he is registered for a Georgia Municipal Association workshop on placemaking.
"Placemaking" is a concept that identifies new areas that can be used to bring people to an area for events. Giving alleys a facelift is a part of a nationwide placemaking focus.
"It takes a while for these things to come around," DuBose said.
Putting the final touches on Wadsworth Alley has been difficult because of problems locating natural gas lines in the alley. "We didn't have maps of Wadsworth Alley prior to 1960," Harcourt said.
A lot of digging had to be done by Atlanta Gas Light to find the lines. At one point, "It looked like we unleashed a pack of gophers," Harcourt said.
Some additional seating for the alley was purchased using grant funds from the Newnan-Coweta Board of Realtors, Harcourt said. 
"We bought five little blue bistro sets," Harcourt said. Plastic Adirondack chairs were also purchased.