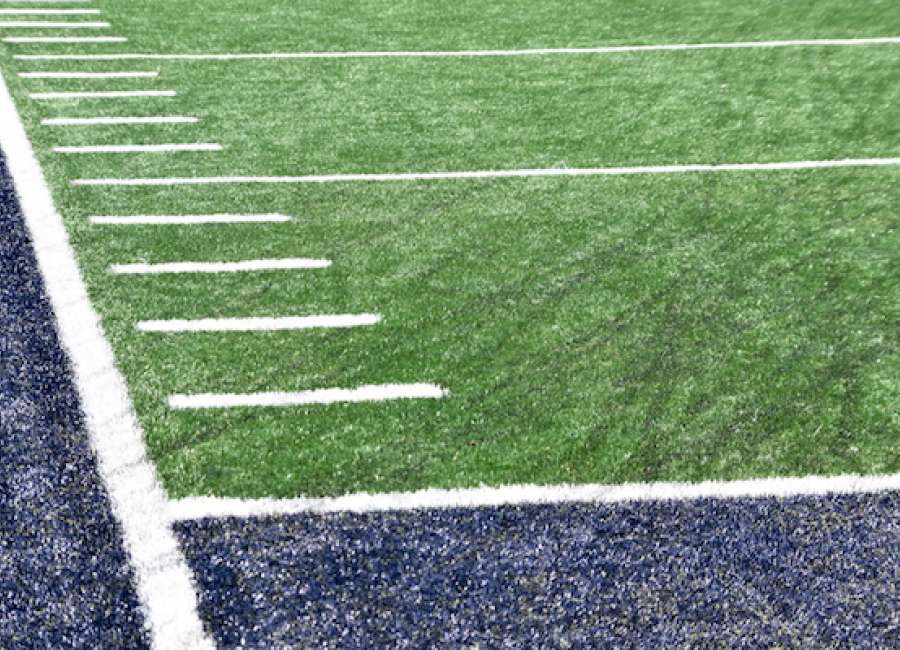 A synthetic turf company representative did not intend to cause a political uproar by attempting to delay a crucially timed school board vote, according to investigators.

Sports Turf provided information used by board member Linda Menk to argue for a delay in awarding a bid for the more than $5 million project in April 2018. 
Communication between Menk and the company was later used in part to form a basis for Hank Ashmore's allegations of bid-rigging and other criminal acts by the Coweta County Board of Education and school system staff.
Those allegations were outlined in an Aug. 7 letter of intent to sue sent on Ashmore's behalf by attorney Josh McKoon. 
And while Sports Turf representatives did make an attempt to affect the outcome of the board's vote for the potential benefit of their company, they did not intentionally contribute to the accusations leveled against school officials, according to an investigative report.
"(Sports Turf) had no direct or intentional involvement with the Ashmore-McKoon letter, or all that is going on with a small group of people to create a scandal where none exists," investigators wrote in the report, prepared by Wilson, Morton & Downs and publicly released May 23.
Investigators say the false allegations of corruption may have been part of a manufactured scandal intended to oust "liberals" from the nonpartisan Coweta County Board of Education. 
The report is the result of an independent investigation launched by the board after the allegations came to light. Investigators Bob Wilson and Keri Ware concluded in their report that the claims supporting the threatened lawsuit, which Ashmore never filed, had no merit.
Stepping over a line
Scott Powers, marketing and sales director for Sports Turf, "stepped over a line" by communicating first with then-vice chair Amy Dees and then with Menk while a request for proposal (RFP) was pending, investigators say.
According to the report, Powers communicated periodically with Dees and called her a few hours before the April 10 vote to remind her the board did not have to accept the recommended bid. Powers claimed Dees said she would request the board table the vote because of concerns she had based on the information he provided to her about FieldTurf, investigators say, but Dees "strongly denied saying that she was going to ask to table the matter."
In December 2017, two months before the release of the school system's RFP, Powers also invited Director of Facilities Ronnie Cheek and Director of Student Services Evan Horton to a college football game in Tennessee as his guests. Cheek and Horton declined.
In mid-February 2018, Powers and Todd Wiggins, president of Sports Turf, met with Southern A&E – the architectural and engineering firm responsible for drafting the drawings and specifications for the athletic fields. According to the report, Powers described the meeting as a "last-ditch effort" to convince the firm to broaden the specifications, which he said favored FieldTurf products.
Sports Turf is an exclusive installer of AstroTurf products.
When the RFP was written, it specifically allowed for bid proposals with alternate product solutions.
"(Southern A&E) responded to inquiries, at the pre-bid meeting and in writing, saying that alternatives would be considered," the report states.
Menk-Powers Connection
Powers told investigators he contacted Menk through Loreli Scott – who at the time was actively campaigning for the at-large school board held by Larry Robertson – to "educate" her about problems with FieldTurf products, according to the report. Menk reportedly claimed she initiated contact with Powers, after finding his name from the internet while researching FieldTurf on the morning of the vote, to learn more about artificial turf and FieldTurf products.
As the board prepared to accept the winning bid from Deluxe Athletics at its April 10 meeting, Menk requested a last-minute delay, citing information provided by Powers about FieldTurf lawsuits, Gmax safety ratings and cost information compared to fields in the Cherokee County schools.
"Ms. Menk raised the very same issues at the board meeting that Mr. Powers set forth in his March 16, 2018 email to (Southern A&E)," the report states, adding that the District 4 representative never disclosed to her fellow board members or the public that the information she shared originated from a FieldTurf competitor attempting to delay the vote.
"Instead, she acted as if the information she presented…(was) a result of her own independent research," the report states.
Investigators say Menk was uncooperative during their attempts to interview her. She "would not identify a single person with whom she spoke," after saying she spoke to "numerous 'sources' who provided her with information that suggested wrongdoing on the part of school officials."
According to the report, Menk told investigators the RFP was written in a way to favor companies that used FieldTurf products, saying the information came from a "confidential source" she refused to identify. Through other means, investigators say they learned that most of Menk's information came from Powers.
Powers indicated he never requested Menk keep his communications with her confidential, and that he never asked to be a confidential source, according to the report.
Delay: Opportunity for Sports Turf
A delayed vote in April would have meant putting off turf installation – set on an extremely tight schedule to ensure completion by each school's first home football game – until summer 2019. Investigators say that while Sports Turf is a reputable company, its attempts to cast dispersion on FieldTurf products and object to the specifications for the Coweta project were meant to distract from the company's real motives for not submitting a bid: overbooking.
"Evidence strongly indicates the real reason Sports Turf did not bid was because they did not have the capacity to handle the work," investigators say. "We believe their schedule was full to such a degree that they could not take on the Coweta job without a substantial risk of failing to meet the timeline."
Consequences for missing the deadlines were steep: a $75,000 penalty, which would cut sharply into any company's profit margin. 
Sports Turf reportedly completed more fields in 2018 than any other year. That included installing artificial turf on five Cherokee County fields and replacing the synthetic turf on another; converting two fields for the Oconee County School System and one for a private school in Coweta County; and out-of-state projects, according to investigators.
"As it turned out, they did not complete one of the fields in Cherokee County on time," the report states. "In order to get a chance to bid on the Coweta project, Sports Turf would have to get the Coweta project delayed." 
Investigators say a delay that resulted in the project being re-bid for the summer of 2019 would have given Sports Turf an opportunity to continue its attempts to impact project specifications, putting the company in a better position to submit a competitive proposal.