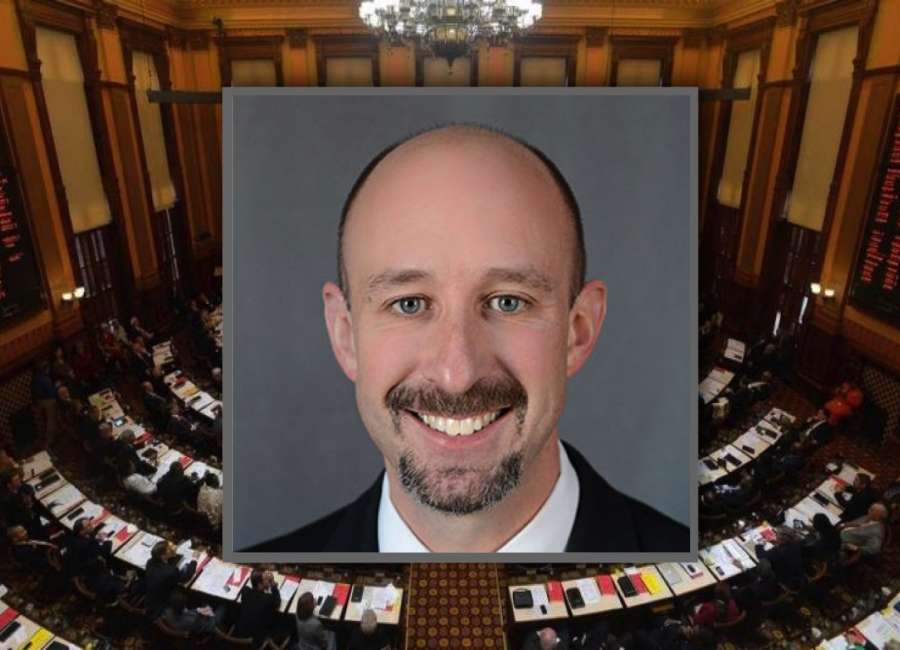 Citing the needs of a growing family, Republican State Rep. David Stover said he'll be resigning his office immediately.

Since 2013, Stover has represented voters in District 71, which includes most of Coweta County east of Interstate 85, as well as a section of north Coweta including Madras. 
Stover was the winner of a special election held in early 2013 after Robert Stokely, who had been elected to the seat in November 2012, withdrew to become a Coweta magistrate judge. 
In his resignation letter to Gov. Brian Kemp, Stover said his time in the Georgia General Assembly has been "one of the greatest honors of my lifetime.
"This last legislative session under your leadership was the best during my nearly 
six-and-a-half years in the General Assembly," Stover said. "It is a great honor to have the trust of the people of District 71 and represent them in the Georgia House."
Stover married a woman from England last summer, but following his reelection in 2018, he said he intended to serve through the end of his term in 2020, and then would evaluate whether to run again.  
In his letter, Stover said the couple is now expecting their first child, with a due date early in the 2020 Georgia General Assembly session.
Stover called the pregnancy a "game changer."
"My first priority is my family and the pending birth of our baby is something I don't plan to miss a minute of. And my wife deserves for me to be by her side as she brings our baby safely to term," Stover said. 
In early 2018, Stover was subject to a residency challenge filed by Coweta resident Thomas Finnegan, who questioned whether Stover actually lived in House District 71. 
At a court hearing, Finnegan presented no evidence that Stover wasn't a resident of District 71, and a judge ruled Stover met all qualifications to be a candidate.
"I will miss serving the citizens, and I will miss working with my fellow legislators and you in the years to come," Stover said in his letter to the governor. "But I am confident the very involved and concerned voters of District 71 will pick a well-qualified representative."
Kemp will call for a special election to fill Stover's unexpired term. The election will likely be held in either September or November. 
"It is my hope and desire that my resignation date gives you the timing flexibility you will need to ensure a new representative has been sworn in before the end of the year and ready to go in the 2020 Session," Stover wrote to the governor. 
In an interview Tuesday, Stover said he was proud of his work in passing anti-Obamacare legislation, fighting to change the Certificate of Need process, providing raises for teachers and state troopers, expanding access to the HOPE Scholarship for technical college students, increasing funding school security and expanding access to cannabis oil.
Stover said his immediate plans will include focusing on his career as an IT / software professional and taking care of his family. 
"At the end of the day, however, what I am most proud of is the fact that I always stuck by the positions I ran on and did not give way to the political winds that blew," Stover said. "I stood strong by my principles and did not waiver."