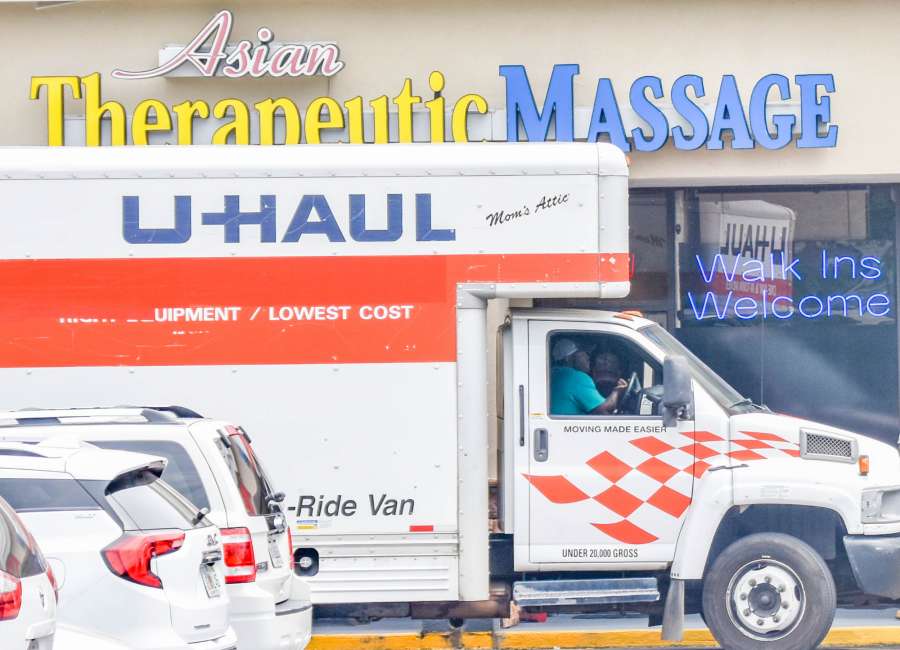 Nine people allegedly tied to prostitution were arrested following a sting targeting several local massage parlors.
Members of the Coweta County Crime Suppression Unit, working in conjunction with the Department of Homeland Security, visited a total of four local massage parlors along East Highway 34 and determined three were out of compliance, according to Lt. Danny McDonald.
Asian Theraputic Massage, located at 1485 E. Hwy. 34; Minerva Massage Therapy, located at 2710 E. Hwy. 34; and Violet Massage, located at 3441 E. Hwy. 34, were each determined to have been operating as places of prostitution, McDonald said.
Based on extenstive interviews conducted during the investigation, investigators determined no victims of human trafficking were involved. The suspects had previous arrests for similar charges in other states, including Texas, New York, Hawaii and Pennsylvania.
"These suspects typically stay in an area for about a week, then move to a different location," McDonald said.
In two of the parlors, investigators found employees living in the back of the businesses, which were furnished with small kitchens and laundry areas.
Documents seized from the parlors did not include names of clients. However, investigators found credit card receipts and handwritten ledgers.
One ledger revealed a suspect was netting $5,000 cash each week, according to McDonald. Prices for sexual acts offered to clients ranged from $60 to $300, according to authorities.  
During Wednesday afternoon's raid of Asian Therapeutic Massage, a Hogansville man was arrested for prostitution when he was found inside the business with another employee. Items found inside the room included a food storage container full of unwrapped  condoms.
The contents of two parlors – Asian Therapeutic Massage and Minerva Massage Therapy - were seized by investigators and collected as evidence.
The sting began on May 31 and ended June 5.
Those arrested in the raid include:
Cabrera-Jimenez, Yusdania, 35 - prostitution
Gong, La Mei, 48 - keeping a place of prostitution
Jing, Ju, 46 - keeping a place of prostitution, masturbation for hire
Khamdaranikone, Latana, 33 - prostitution
Lee, Yong Suk, 68 - keeping a place of prostitution, pimping
Spears, David Alexander, 41 - prostitution
Zhang, Shouai, 45 - keeping a place of prostitution
Zhuang, Huaiyan, 48 - keeping a place of prostitution
Zhuang, Ling, 43 - keeping a place of prostitution