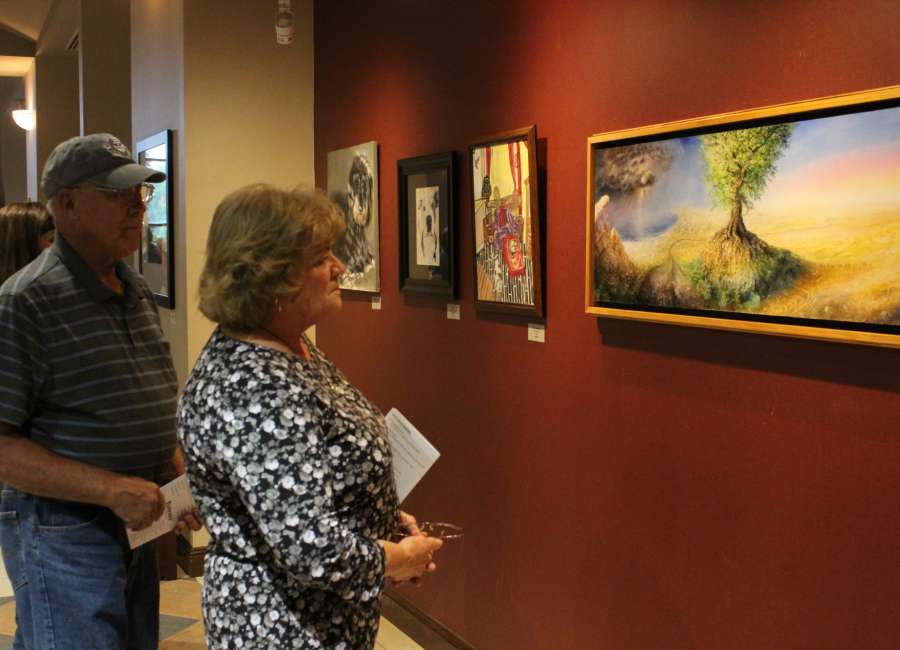 The Newnan-Coweta Art Association held a reception for its 14th annual juried member art exhibition on Tuesday night.
Entries in the show, held at the Nixon Centre, include paintings, sculptures, photography, jewelry and mixed media, said Teresa Foshee, recording secretary for the NCAA.
According to Foshee, 85 pieces are included in the exhibit, which represent the work of 53 artists.
Two judges were a part of the show, said Foshee. Bette Hickman juried the submissions received by NCAA to determine the 85 pieces displayed at the exhibit. Erin Bailey, an Atlanta-area artist and gallery administrator, served as the exhibition's judge to determine which pieces received recognition.
Winners of the event include:
Best in Show - "Red Carpet Treatment" by David Boyd Jr.
Best in Mixed Media - "Natural Veil" by Dinett Hok
Best in Painting - "Cotton Jars" by Wanda Cox
Best in Photography - "Stylized Grace" by Teresa Foshee
Best in Sculpture - "Beginnings" by Charles Tryon
In addition to the reception, the NCAA celebrated its 51st anniversary on the same night. The organization was incorporated on June 18, 1968.
"The purpose of the NCAA is to encourage artists to produce original works of art and to promote the interest and appreciation of the visual arts in Coweta County," Foshee said.
The exhibit continues through June 27.