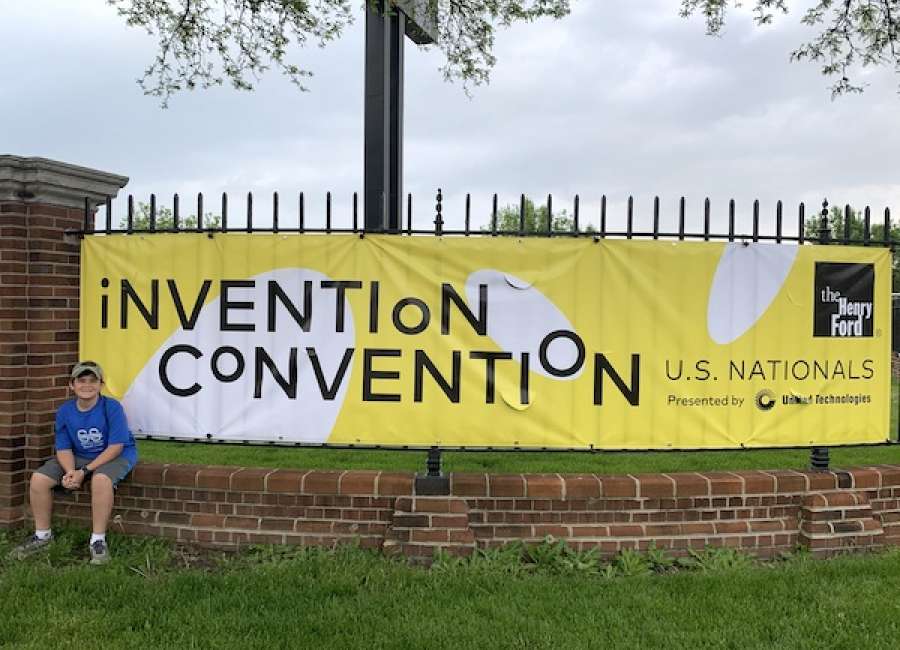 Jack Whittemore just completed seventh grade at Madras Middle School, and he has already competed with his invention at a national competition. 
Whittemore recently competed in the National Invention Convention for K-12 inventors at the Henry Ford Museum in Dearborn, Mich. 
There were a total of 507 inventors displaying their work from all over the United States, and some who were international, coming from places such as Singapore, China and Mexico, according to Whittemore. 
"There were hundreds of booths with kids showing their inventions, and it was fun to just go around and look at some of the ideas," Whittemore said. 
His invention can take the salt out of saltwater on a small scale, Whittemore said. He made it with cost-effective supplies such as a water bottle, a funnel, a graduated cylinder, tin foil, cardboard, spray paint, glue and caulk. 
The process to create the invention was started by his science teacher, Rhonda Lewis, who also went with them to the National Invention Convention. 
"He was the perfect kid to go to the nationals," said Lewis. "He's one of those kids who puts his heart into everything he does." 
Whittemore said Lewis assigned the project for his science class at the same time he was learning about water scarcity and unequal water distribution in his social studies class. 
"I kind of just put the two and two together and I thought it was crazy that they could take the salt out of saltwater using those huge factories and plants," said Whittemore. "So I wanted to look into smaller ways to desalinate." 
It took him about three months to create his invention, from when he received the assignment in September to when he had to present it to his class in December. 
His science teacher Lewis then submitted his project to the county level, and a few projects from the county were sent on to compete at the Inventure Challenge at Georgia Tech. 
Whittemore's invention, the "Salinity Saver," won first place overall in the middle school division at the competition at Georgia Tech. 
As part of his prize from the competition, Georgia Tech is doing a patent search for him for free, according to Whittemore.
Whittemore also competed in the Coweta County Shark Tank and won the overall prize out of 10 inventions. 
"We're super proud, how can we not be, but this is like the science project that never ends," his mom Jocelyn Whittemore said. "Every step of the way he's like, 'I'm done with that project so we can get rid of it now,' and I'm like hold on to it a little bit longer and see what happens."