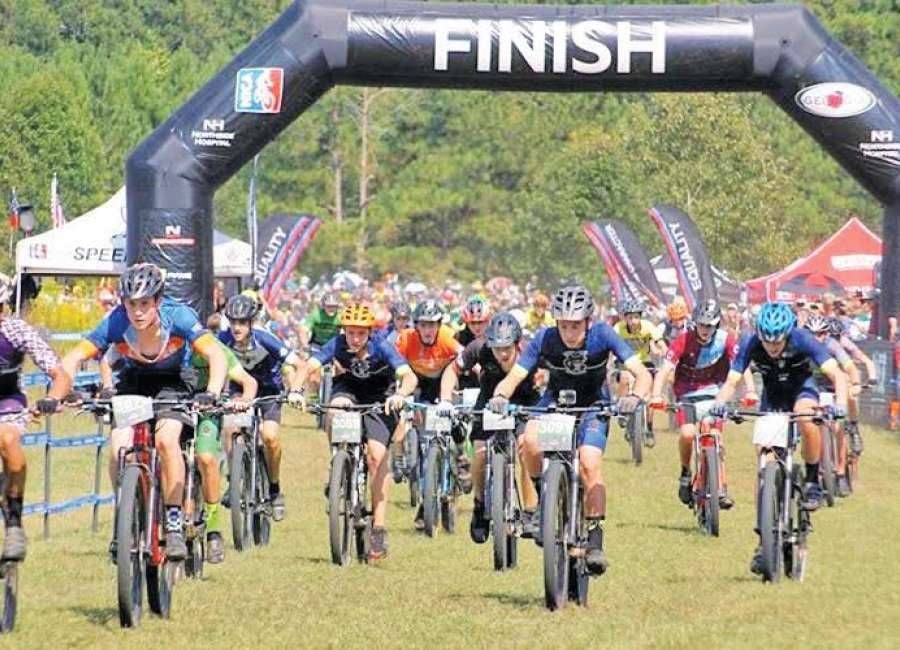 By Brittany Shivers
Kent McMullen is the team director for the Chattahoochee Grippers and is also an experienced meteorologist who does weather forecasting for mountain biking events.
His team, the Chattahoochee Grippers, was originally called the Coweta Composite Mountain Bike Team. However, the name was changed so more students could participate.
The team isn't just for Cowetans now. Students in grades 6-12 from surrounding counties can participate as well, all competing against opponents in their age ranges.
The Chattahoochee Grippers are a team that is a part of the Georgia League, but there are a total of 27 mountain biking leagues across the United States.
All of the leagues are a part of the National Interscholastic Cycling Association (NICA).
The Georgia League puts on five races in the fall that the Chattahoochee Grippers compete in. Last year, around 850 students competed at each race.
As the team director for the Chattahoochee Grippers, McMullen coaches students on mountain biking basics and says he enjoys mountain biking himself. Since his job entails weather forecasting at races, McMullen gets to do both of the things he enjoys.
"Being a coach and a meteorologist combines two of the things I love to do, which is mountain biking and providing weather information," said McMullen.
On race days, McMullen is set up under two tents. There, he has computers that monitor radar and receive the latest satellite information.
Generally races are only canceled for thunderstorms.
Last year, McMullen worked with the Georgia League's director to develop a weather code alert policy, and since then, he has been working with NICA to develop a national weather policy.
The new policy will be presented next week in Sun Valley, Idaho, where mountain bike league directors across the country will gather.
At the meeting, different weather parameters will be covered and codes will be explained. Code Orange indicates the temporary delay of a race because of weather conditions, while Code Red indicates the cancellation of a race because of the weather.
Although McMullen said he loves meteorology, he just wants kids to come and be a part of the team, which fits well with NICA's #morekidsonbikes.
Chattahoochee Grippers' practices start in July and students of any skill level can join.