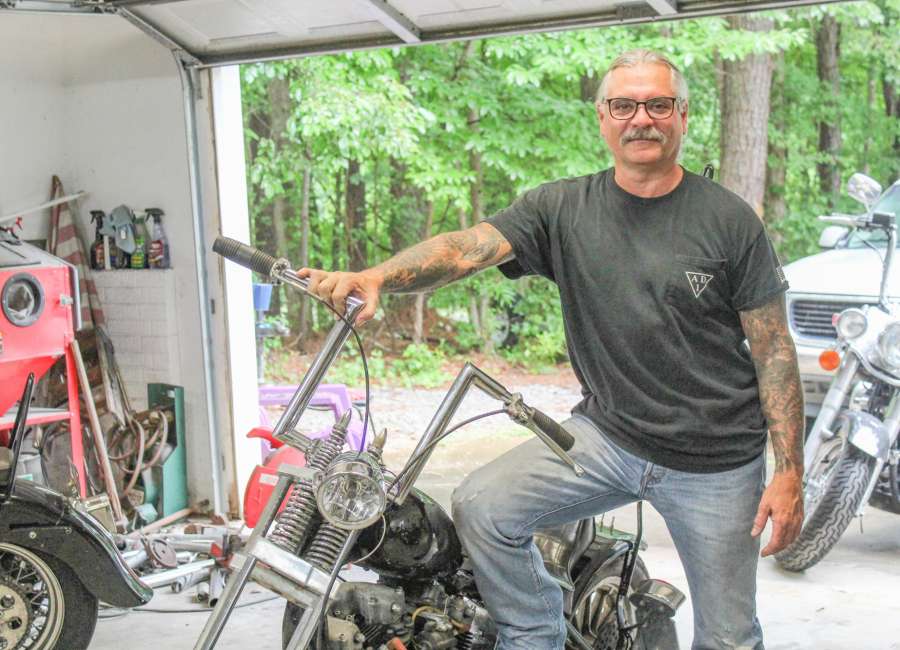 Art Dunnier, a Newnan resident, is building a motorcycle for charity.
The motorcycle will be raffled off as a part of The Ride for St. Jude Children's Research Hospital, an event hosted by the Southern Cruisers Riding Club. The proceeds from the raffle will be donated to the research hospital.
The bike for the hospital raffle will be given a new "retro-style seat and psychedelic paint," Dunnier said.
"I'll buy a bike, strip it down and build it back up," he said. "The before and after will blow you away."
Dunnier purchased a 1970s chopper with an ironhead engine for this project.
"I got it for the motor," he said. "I wanted to do an ironhead, and so I got an ironhead."
"We're really proud to be a part of this bike build," said Reb Boggs, a member of SCRC. "Dunnier is a true artist, and having him as part of our community is great."
Dunnier said he started building bikes professionally in 1989.
"I got to the point where I got good at the trade and said, 'I could start selling bikes,'" he said. "There's always a bike being built."
For the past two years, Dunnier has built a bike and sold it for charity. Previously, the money he raised from the motorcycles was given to veterans groups.
He said after becoming acquainted with members of SCRC and attending their St. Jude Children's Research Hospital event, he decided to contribute to their project.
"This year, we decided to help the kids," he said. "We're all very close-knit and work together."
The Ride for St. Jude Children's Research Hospital is held in the spring by SCRC. The raffle for Dunnier's psychedelic motorcycle will be in April 2020.