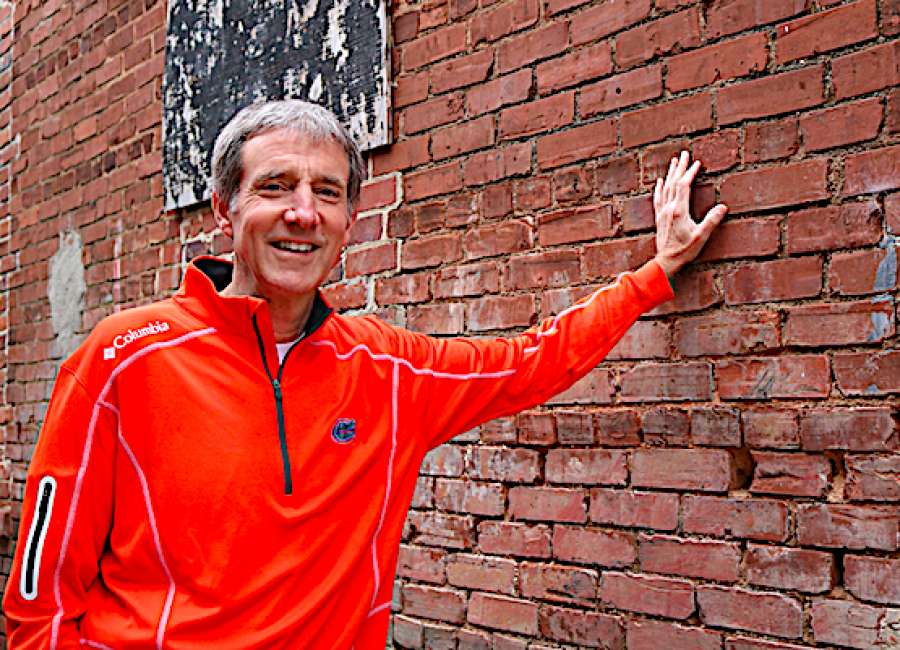 You may remember Barbara, the lady that proved to be more OCD than me by the smallest of margins: ½ inch, the exact distance between each of the hangers in her closet. Now it's my turn.

My wife Cindy and I started dating in the middle of our senior year in high school. After graduation we were separated for the next 12 months: I spent the summer in Pennsylvania with my mom, sister and grandmother (my dad was at sea with the Navy) and in the fall I went to the University of Florida. Meanwhile Cindy lived with her parents in Atlantic Beach, Florida and attended Florida Junior College (Jacksonville) for her freshman year. During that year we wrote one another every day we couldn't be together. 
I can hear what some of you are thinking: 'Every day? Yeah, right.' Well, naysayers: It just so happens I still have every letter and card Cindy sent me in a Frankenstein trash can I've had since I was very young (16). The other day I put them in chronological order; every last one of them. And here's where I put Barbara in my rear view mirror: I read them in order, every last one of them. 
Since 45 years have passed since I read them for the first time, it was like taking a literary walk down Memory Lane. 
There's a difference between forgetting and not remembering. If you "forget" something, it implies that it did in fact happen but whatever "it" was simply slipped your mind. If you "don't remember" something, you're not admitting to anything. 
That being said there were a few things I had forgotten that brought back vivid memories: one of Cindy's relatives telling her that the two of us would "never last," mailing cash for a phone bill I was upset with because I thought the long-distance charges for calling Cindy on Tuesdays were outrageous (in hindsight taping 12 pennies to the bill wasn't the brightest thing to do; the phone company never received the payment) and Cindy's friends telling her I wouldn't write to her every day like I promised because "boys don't write that much."
 
Then again there were also those things I simply don't remember: a couple disagreements over things that in hindsight didn't amount to anything, a beer I may or may not have spilled in a friend's house that I never admitted to, and Cindy saying she would NEVER let me take her to see professional wrestling (and I married her anyway). 
Finally there were the things I'll always remember: Cindy losing her class ring that special night on the beach, our private parking spot at Mickler's Point and her saying I had "a special way with words" after reading something I had written to her parents. 
 
As I read through Cindy's letters and cards—all 214 of them, there was one thing I never forgot: all of them ended with the same three words. 
Cindy, I feel the same way. Happy anniversary. 
I wrote our names in the sand today.
-In a letter from Cindy; July 3, 1973 
***
Scott Ludwig will be one of the authors speaking at Hometown Novel Nights
at 6:30 p.m. on Thursday, June 13 at the Carnegie Library. 
Read, and in this case, LISTEN local! 
Scott Ludwig lives, runs and writes in Senoia. His latest book, "Southern Charm" is a collection of his first 101 columns for The Newnan Times-Herald. He can be reached at magicludwig1@gmail.com .