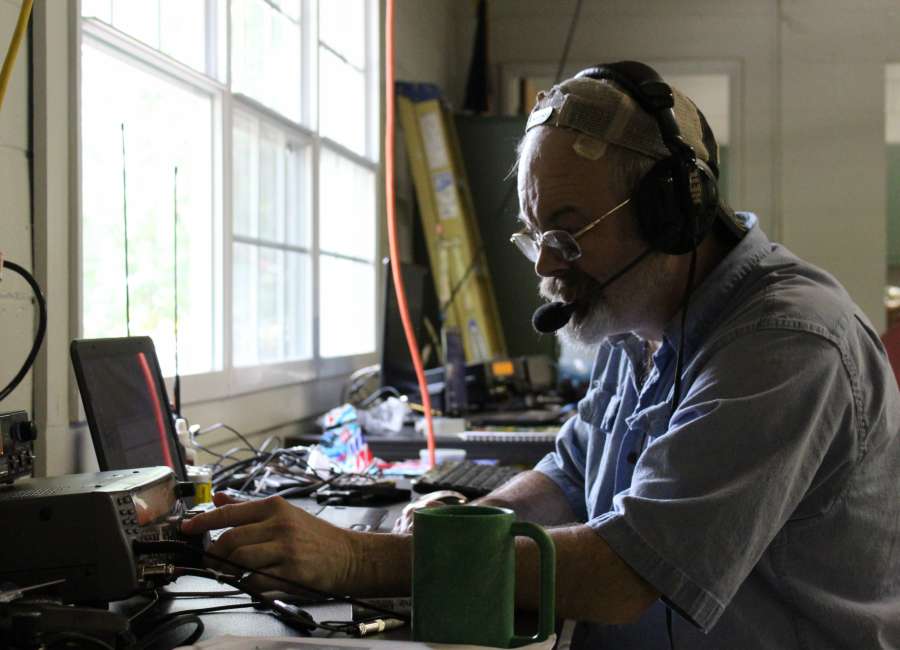 For 24 hours, members of two Coweta County ham radio groups will connect with other radio enthusiasts around the world during Ham Radio Field Day on Saturday.
During the event, members of radio groups across the world attempt to connect with as many other groups as they can with their equipment.
At First Avenue Park, the Bill Gremillion Memorial Radio Club set up their equipment while the Coweta Radio Club used Camp Welcome.
"The goal of field day is to come to portable simulation and setup your equipment in adverse conditions," said Scott Marlowe, president of BGMRC. "It's not a contest. It's to get in a public spot and test your abilities. You'll just be on a frequency and listening and trying to make contacts."
"It's an exercise for ham radio operators in the U.S. to operate under simulated emergency conditions," said Marc Pilotte, a member of CRC. "It utilizes portable generators, temporary installations of antennas and different modes."
According to Pilotte, the local groups used three different types of communications to reach other radio groups across the world. The first is single side band, which is a connection via voice. The second mode is morse code. The third is a digital mode through a computer connected to a radio sending short bursts of data.
Marlowe said when contact is made with another ham radio group, the two groups will exchange their call signs, their station class — the amount and type of stations the group is operating — and what state they are in.
"We'll work all day and probably through the night," Marlowe said.
The two radio groups expect to connect with hundreds of other enthusiasts during the event. Pilotte said CRC will connect with approximately 500 stations while Marlowe said his group will connect with approximately 2,000 stations.