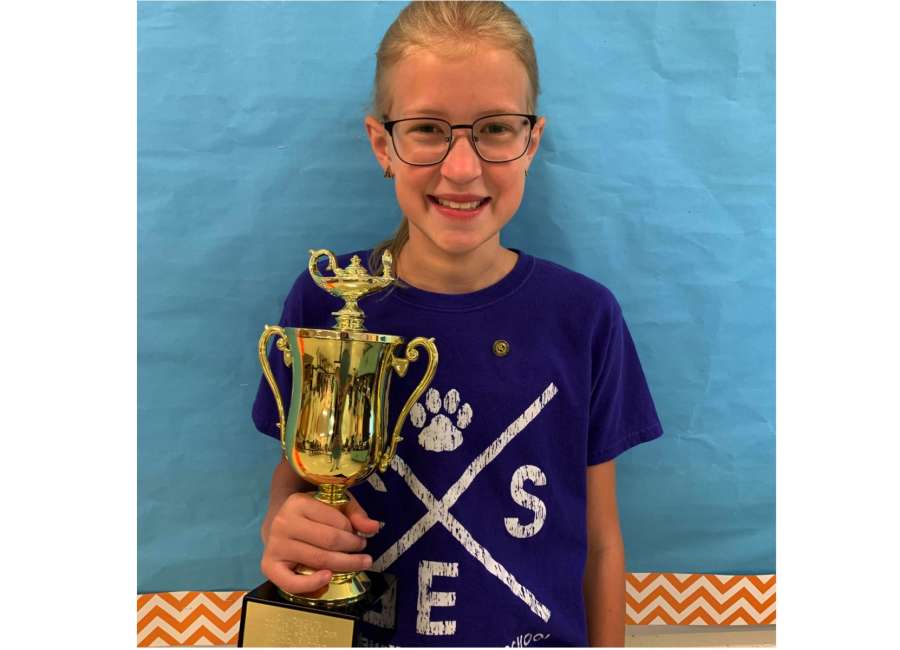 Fifth-grader Lila McDowell broke a longstanding Accelerated Reader record this year at Canongate Elementary School.

In less than 10 months, McDowell earned more than 1,731 points to best the previous one-year record – 1,705 AR points – set by a fifth-grader in 2015.
"She worked hard all year with the goal of breaking the AR point record," said McDowell's teacher, Wendy Weatherford
Accelerated Reader encourages students to read independently at their own levels and pace, allowing them to select their own reading material from skill- and age-appropriate lists.
Each book has online reading practice quizzes, commonly referred to as AR tests. Teachers use the AR tests to track each student's progress and set appropriate goals for each.
Over the course of the 2018-19 school year, McDowell took and passed 235 AR tests with an average of 94 percent accuracy. She was recognized and presented with a trophy during Canongate Elementary School's recent fifth-grade graduation ceremony.
McDowell's record-breaking effort was no easy feat. The standing record was nearly 200 points per month – as many as some students earn in an entire year. She read 236 books, including Margaret Mitchell's Civil War-era saga "Gone With the Wind," and a total of 12,386,860 words.
McDowell's mom, Kelly, said her daughter participates in many activities when she isn't busy with books. Theyat includes Science Olympiad, Girl Scouts, National League of Junior Cotillions, and tap dance classes.
She is a 4-H officer whose project presentation was a district-level winner, and she participated in the Canongate Elementary School Talent Show and the Duke Talent Identification Program (TIP) as well. She also was a member of the school's track team.
In addition to "Gone With the Wind," McDowell's other favorite books include the Harry Potter series and "Number the Stars," according to her mom.