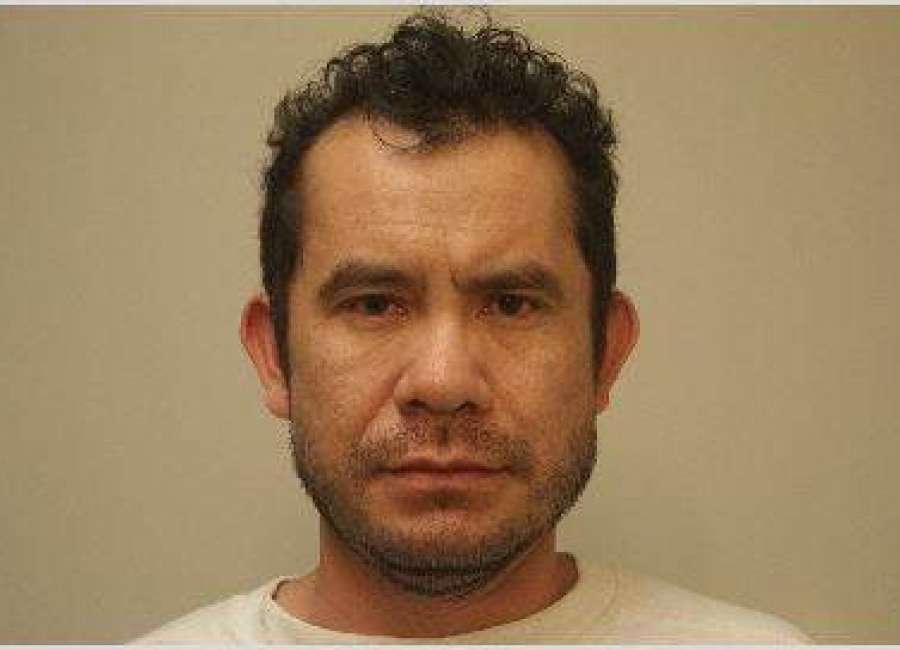 A local landlord remains behind bars after he allegedly fired a gun into the ceiling of his basement apartment while tenants were present upstairs, police said.

Ruben Melchor Moreno, 36, is charged with four counts of aggravated assault with a firearm, obstruction of officers and theft by receiving stolen property, according to jail reports.
The incident occurred Sunday evening when police arrived at the home on Hearthstone Drive after tenants said their landlord was shooting his gun from his room in the basement, according to Col. James Yarbrough with the Coweta County Sheriff's Office.
The tenants reportedly told police Moreno has been known to drink and fire his pistol recklessly.
While on scene, deputies heard several more gunshots coming from the residence and ordered the residents to exit the home. They came running from the house crouched with heads tucked, Yarbrough said.
After deputies cleared the residence, they were able to enter the basement, where Moreno was found lying face down on his bed with his hands underneath him. Using a ballistics shield, deputies were able to pin Moreno and take his gun.
Investigators reported detecting a heavy odor of alcohol coming from Moreno. He was taken into custody and transported to the Coweta County Jail, where he's being held without bond following first appearance.