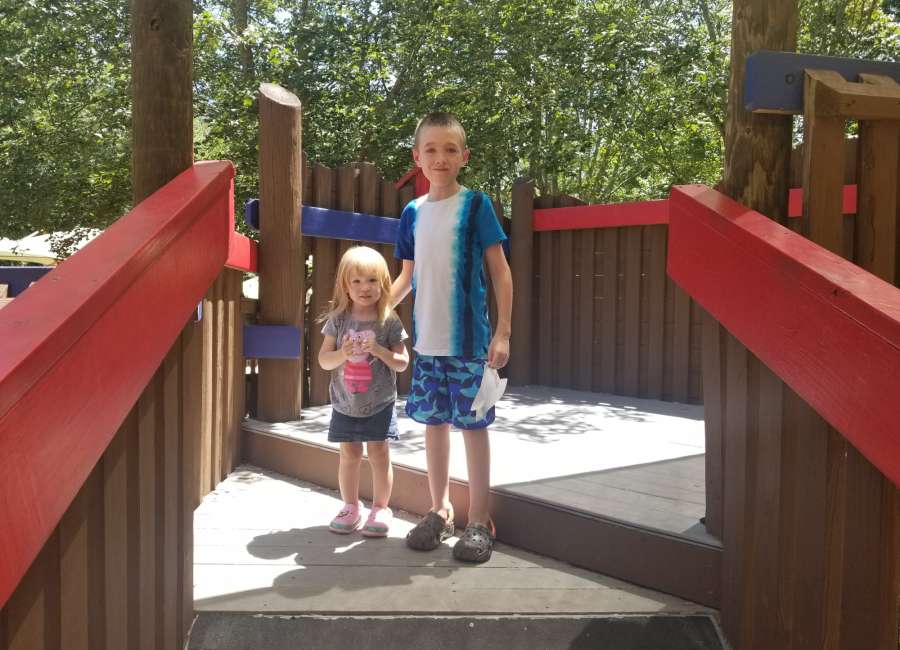 Kids' Castle Playground – a favorite spot for Coweta children for two decades – is set for a new design and upgrade.
The playground is located at Carl G. Miller Park on Sewell Road and is part of a park complex operated by Newnan Utilities. 
"We're going to be issuing an RFP (request for proposal) on June 19 to completely redesign and rebuild Kids' Castle," said Alexis Brooks, director of electric operations and human resources at the city-owned utility.
The park was built about 20 years ago with lots of community involvement. Businesses and organizations sponsored components of the playground, which includes swings, slides and a wooden fortress.
"We're going to keep the facade," Brooks said. She said pavers and some other aspects of the playground will also be retained.
The RFP will ask bidders to create designs for the park. "We're asking for a castle theme," Brooks said.
Dennis McEntire, general manager at Newnan Utilities, talked about the process of finding a new design. The bid process "gets that many more people involved who are experts," he said. "We'll get a better product." 
Newnan Utilities officials are seeking recommendations on the number and types of playground equipment from companies preparing proposals. Americans With Disabilities Act rules will be a part of the requirements for bidders.
Companies planning to bid on the project are expected to send representatives to visit Carl Miller Park on July 1 with the proposal deadline set for July 19. Those proposals will be evaluated with the selection of a plan set for Aug. 23.
Actual construction is to begin in the fall.
"Nov. 1 is when we will shut down the park. We're going to do it through the winter months when we're typically not busy," Brooks said. The goal is to have the newly refurbished Kid's Castle open for visitors on May 1.
The project is being funded with Special Purpose Local Option Sales Tax funds. McEntire said that not all of the $800,000 in SPLOST park improvement money will be spent at Kids' Castle.