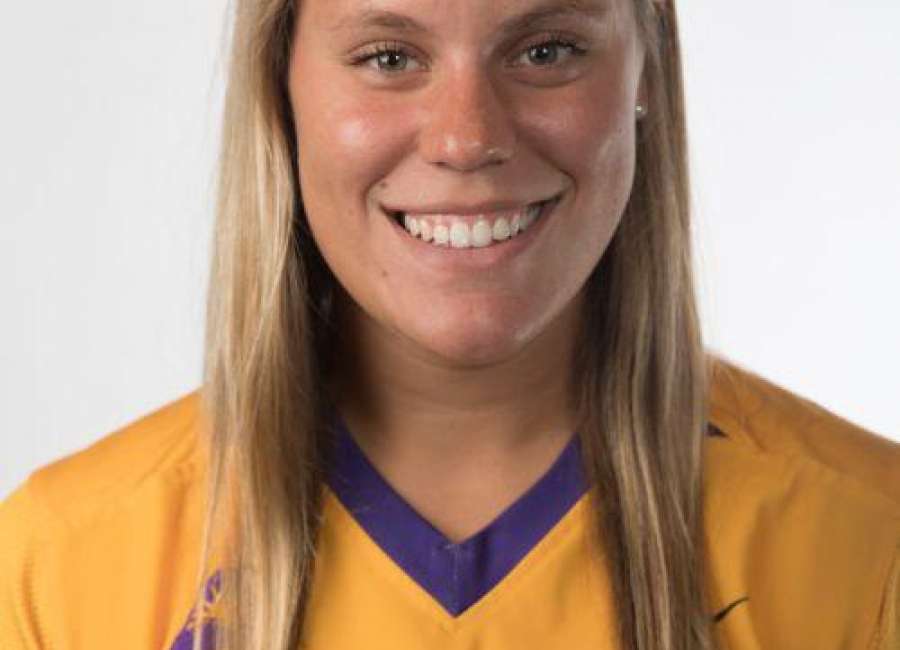 Former Northgate High School softball player Jenna Pealor has her life in perspective.

So much so, she has decided to bypass her  redshirt senior year at Division I Lipscomb University in Nashville.
It's not that she has lost her zest for the game that she has excelled at since she was four, it's just now Pealor has developed some new and different priorities over the last few years.
Overcoming some scary, life-changing  health problems will give anybody a new lease on life, and the Northgate graduate can speak from experience.
It all started during an intense workout session shortly after she arrived on the Nashville campus to start her college career.
As the workout was winding down and the team was going through some stretching exercise, Pealor began to have a seizure.
She remembers being unconscious for about 30 minutes.
After several visits to a wide range of doctors, Pealor and her parents finally had the answers they were looking for when she was diagnosed with postural orthostatic tachycardia syndrome.
Postural orthostatic tachycardia syndrome(POTS) is a condition in which the heart rate increases to an abnormally high level when a person stands up.  They can also experience lightheadedness.
The former Lady Viking,  her mom, Sandi, and dad Terry, were upfront with the Lipscomb coaching staff when Jenna first arrived in Nashville after having some mysterious health issues while at Northgate.
"I had a few episodes my senior year of high school, but the doctors didn't see anything that was concerning," Pealor said.
Lipscomb head coach Kristin Ryman said in a story that appeared on the school's website it was hard to watch a player with so much potential go through such challenging health issues just when she started her college career.
"We knew she had experienced it once before, Ryman said. "We had never seen it before. "Her parents had told us what to expect, but when you see it for the first time it was scary."
For awhile Pealor was having as many as three seizures a day.
"That was sort of the story of my freshman year," she said. I was working really closely with my doctors and the school's trainers. There were times, I just never wanted to get out of bed. It really took a toll on me  physically, emotionally and spiritually."
The hardest part for Pealor was dealing with the unknown.
Pealor was recruited to the Division I school after an impressive career at Northgate including hitting .454 with 22 homers and 98 RBI, and she was looking forward to contributing right away.
Her senior year Northgate finished as the state runner up.
Now the thing she loved to do most—play softball was stolen from here.
"Here I was a collegiate athlete who was having health problems," she said. "I was far away from home and away from my parents for the first time. I was sort of a medical mystery. It was hard to go through because I was  coming from being one of the best high school players on my team and being in the best shape of my life to not knowing what was really going on."
Pealor's seizures subsided for the most part, but she was still dealing with pain and fatigue.
Her her doctors were again baffled.
"They got one thing under control, but then they had to figure out if  the pain and fatigue was cardiovascular or muscular, they just didn't know," she said.
A second diagnosis left Pealor with more heartbreaking news when she was told she also had polymyositis.
"It's basically when your muscles break down and are not able to rebuild themselves," she said.
Doctors finally came up with a solution to help Pealor.
She was treated with low-dose chemotherapy and steroids.
Her doctor's  goal was to kill of all the bad stuff that was affecting her muscles and build them back up.
It worked.
Pealor slowly began getting herself back into shape and ready to contribute to her softball team for the first time in years.
She was glad to turn her focus back to the softball diamond and not the doctor's office. So was her coach.
"She was just a warrior," Ryman said. "When she came in this fall, I knew she was going to play for us. She is too good of a hitter and she has a strong arm."
Pealor didn't disappoint.
She started all 58 games for Lipscomb this past season, batting .260 with 38 RBIs and eight homers.
The Bisons finished the year 42-15-1, won the Atlantic Sun and advanced  to the NCAA Regionals.
Their season ended with two losses to Arizona State, but not before Pealor made one last curtain call on her incredible road back.
In the first game against the Sun Devils, Lipscomb lost 4-3, but Pealor bealted a two-run homer.
Pealor grew up in a Christian household, but admits her faith was tested during her debilitating health issues,  especially when she wondered if she would ever play the game again.
"There were times when I was in bed when I was just miserable," Pealor said.
Pealor has drawn inspiration  from her father's rock solid faith as a blueprint in her own life's journey.
"He has gone through a lot of different things, including cancer a few times," she said. "He also lost his Dad at a young age, but anybody who knows him will tell you he is bubbly and has a positive outlook," she said. "If he can go through all that and still be so happy, that is the Lord working through him."
Unrelated to her other past  health issues, Pealor recently had shoulder surgery to repair some damage caused by years of playing the game at a high level.
She is on the mend from the surgery that happened four weeks ago.
"I need to go through a healing process , but I look forward to going out and getting a job," she said."I eventually want to go into counseling."
Pealor is at peace with her decision not to play her final season of college softball.
She knows softball has been good to her, but now she is ready for the next chapter of her life.
"I am really excited to enter the job world and see what happens," she said