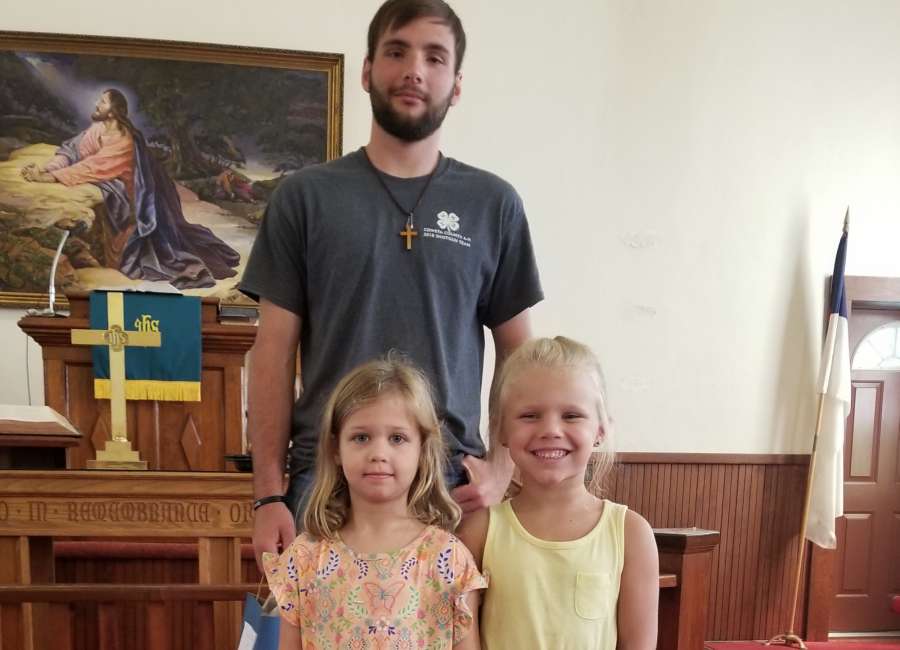 Allen-Lee Memorial United Methodist Church in Lone Oak is honoring its graduates at all levels.

The church annually honors graduates who are church members as well as children, grandchildren and great-grandchildren of members. 
Austin Shelton, a graduate of Newnan High School who is entering the U.S. Army, was honored on June 23 – along with kindergarten graduates Winnie Johnson, Quinn Kight Declan Ryan and pre-kindergarten graduate Aurie Montgomery.
Each graduate was presented with a gift from the church.
Amelia Gray, who earned her doctor of physical therapy degree, will be honored in the future. Others to be honored include Marty Grace Forbus, Denver Florence, Madison McFarlin, pre-K; and Ally Montgomery, elementary school.