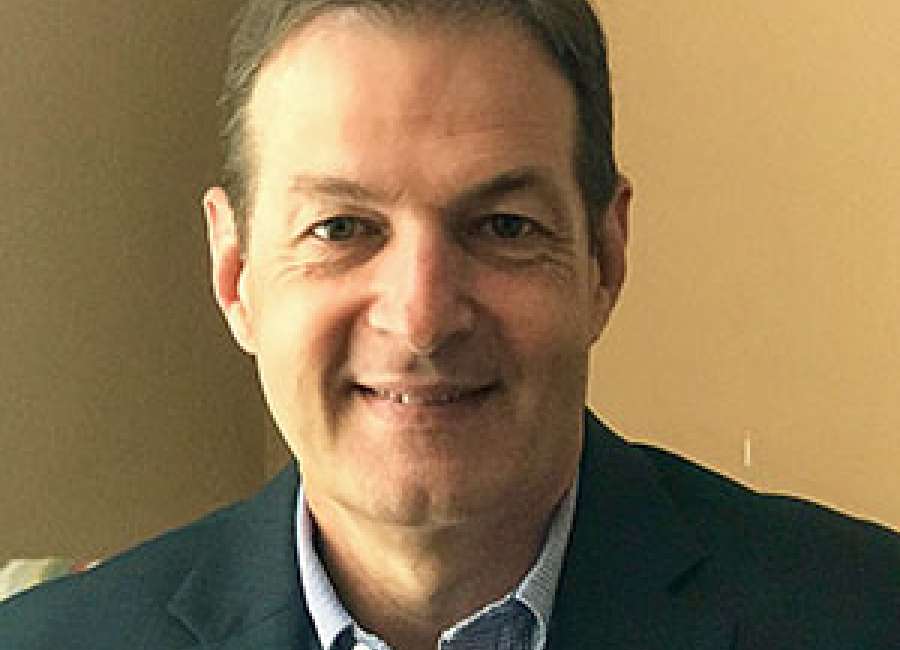 When Kevin Barbee arrived at Coweta Samaritan Clinic, he hit the ground running. 
Getting to know the clinic and its staff, patients, volunteers, providers, and community partners was no small task, according to Barbee. 
Six weeks into his work with the clinic, Barbee shares his thoughts about how the clinic works with others in the community, how they tell their story, and how they're going about planning to meet their future needs.
Tell us a little about how your past work has prepared you for this exciting new phase.
"I started out in logistics and supply-chain management in manufacturing consulting groups and moved into nonprofit work at the beginning of 2000. For the last ten years I've been working in human services. 
Being in the for-profit sector has given me a broad understanding of the leadership skills that transfer into the nonprofit world. And many of the functions and factors that go into running a business—budgets, personnel—transfer into the operation of a nonprofit. I love being part of the community and giving back to the community."
We can tell that you like working with people.
"I do. I'm especially interested in how working together benefits both community organizations and businesses. When I first moved into the nonprofit world, I noticed there wasn't a lot of collaboration. Most nonprofits worked in their own little vacuum—even those in the same sector didn't want to associate with each other. 
They feared encroaching on donors and even those they served. Similarly, the nonprofit and business world were completely separate. But in both worlds, I've seen a positive trend toward working together in recent years. Businesses that are engaged in the community want their employees to be more active in the community. 
And many younger employees who are joining the workforce come in asking how they can give back to the community. Positions like corporate sustainability or engagement specialist didn't exist just a few years ago."   
What are you discovering about our community?
"I've lived in Coweta County for about 20 years, so I have a pretty good awareness of the community. But we're so large and diverse that often people from different areas of the county—Newnan, Sharpsburg, Moreland, Grantville—don't know what's going on elsewhere in the county. 
And many don't know about Coweta Samaritan Clinic! There's so much potential to reach out to those who want to be involved. The foundation of the organization is really strong, and I'm excited about building on that. 
I'm very active in the nonprofit alliance in the Chamber of Commerce and a member of the nonprofit leadership group that includes Newnan Utilities, Coweta Foundation, and Communities in Schools, among others. I look forward to working with leaders in every sector to pull together to benefit everyone."
If you had to describe the Clinic to someone—give them the "elevator speech"—what would you say?
"It's easy to say that we provide primary medical care for adult residents of Coweta County without insurance. But that does not convey the scope of what we do. People come to us because they need to see a doctor, and they have nowhere else to go. And when they get here, we find they have a host of complex medical issues. 
Because of our staff and Dr. Crosby's relationships with medical providers and the generosity of our community, we can refer a patient to any medical specialty in the community. 
And when you add dental and optical care to that—it's a tall building and a long elevator ride! This is about the Clinic becoming a medical home for our patients and us helping them manage chronic diseases and complex medical issues."
So what is your vision for the Coweta Samaritan Clinic?
We're committed to this model of addressing all of a patient's needs with high-quality care. By March of 2019, we have served almost 1,600 individual patients since we opened our doors in 2011, but we have had over 20,000+ total patient visits. 
Chronically ill patients need multiple visits to work through many issues. So our big challenge is not just increasing patient count. If we want to increase the number of patients we serve, we have to be very careful in planning our path forward. First, we have to build the infrastructure to serve those patients, and then we can move toward increasing the number of patients. 
This will start with conversations with the people who are providing services for us, so that the demand doesn't exceed what they can provide. Part of my vision is to be out in the community connecting with people who can be part of our work. 
It's an exciting time to be in this position! Every day that I'm here validates my decision to accept the challenge and honor of leading this amazing organization.