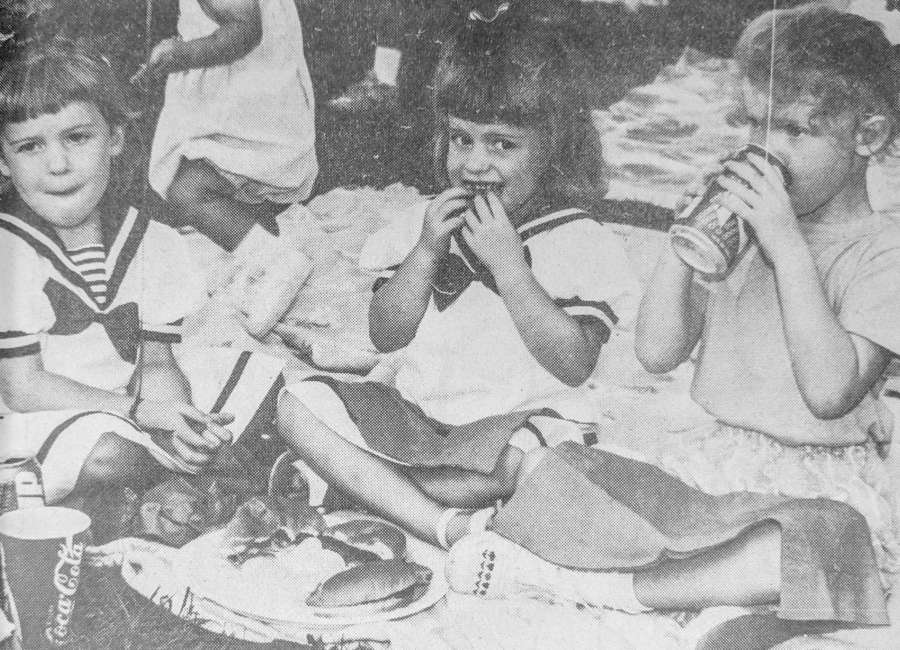 The Georgia sun kept Moreland hot on Independence Day, but these three girls found a comfortable spot, a cool breeze and some good victuals. 
Mary Freeburg, left, and her twin sister, Jo Anna, enjoy sharing a meal with their cousin, Laura Bryan. All three girls and four-and-a-half years old.
Want to share a local picture from the past? We'd love to see it! You can email a copy to clay@newnan.com or stop by our office on 16 Jefferson Street, Newnan, any time between 8 a.m. and 5 p.m.