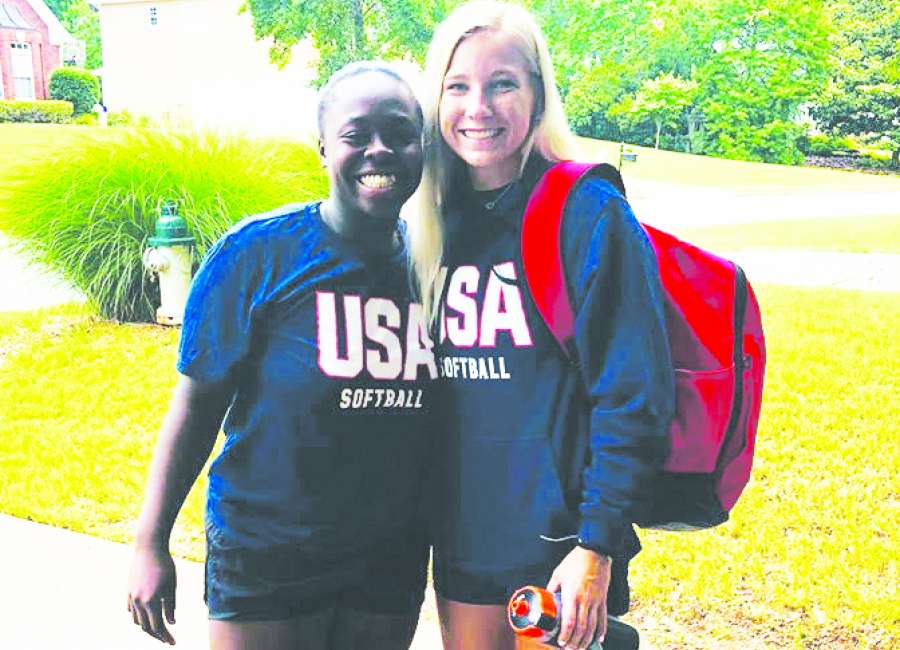 Local softball players Kelley Lynch and Charla Echols have embarked on a great adventure.
Earlier this week, the pair left for Texas where they will begin training with the 19-and-under softball team in Conroe, Texas.
It's been a busy few weeks for both athletes who have enjoyed stellar careers over the years and are now ready to showcase their skills on the international stage.
After completing the training camp with the 19-and-under squad, Lynch and Echols will travel with their teammates to Europe where they will compete in two international events, the Achille Challenge in Paris and the Atlantic Challenge Cup in Dublin.
Later this year, the team will participate in the softball World Cup.
This week's training camp will include a clinic on Thursday, followed by  exhibition games.
The 19-and-under squad  will play games against the Scrap Yard Internationals on  June 14 at 7:30 p.m., the East Cobb Bullets at 10 a.m. and Texas Bombers Gold at 2 p.m on June 15 and the Impact Gold at 10 a.m. and Mizuno Impulse at 2 p.m on June 16.
After a standout career at Northgate, Echols has one season of college softball under her belt after playing her freshman year with older sister Ebonee at Michigan State.
The sisters were the cornerstone of the Spartans' offense.
Ebonee finished her senior season and career with the Spartans as the team's leading hitter, batting .353.
Charla also had a breakout freshman season, hitting .344. She also hit six home runs and had 25 RBIs.
Charla announced last month that she was going to continue her college softball career a little closer to home and has transferred to SEC power Florida where she will join the Gators.
Florida is coming off a 49-18 record and a trip to the College World Series.
Lynch completed an amazing career at East Coweta last fall, leading the Lady Indians to their second Class 7-A softball title in  a row.
The talented pitcher was the top recruit in the country and  after a lengthy recruiting battle she signed with a scholarship to play for the University of Washington.
Earlier this week, she was honored as the National Gatorade Softball Player of the Year.
The award came with one big surprise as legendary softball player Jennie Finch was in town to present Lynch with the award.
The 19-and-under team is coached by Lynch's future college coach at the University of Washington  Heather Tarr.
Tarr has won more than 600 games in her career at Washington and led the Huskies to seven trips to the College World Series, including this past season.