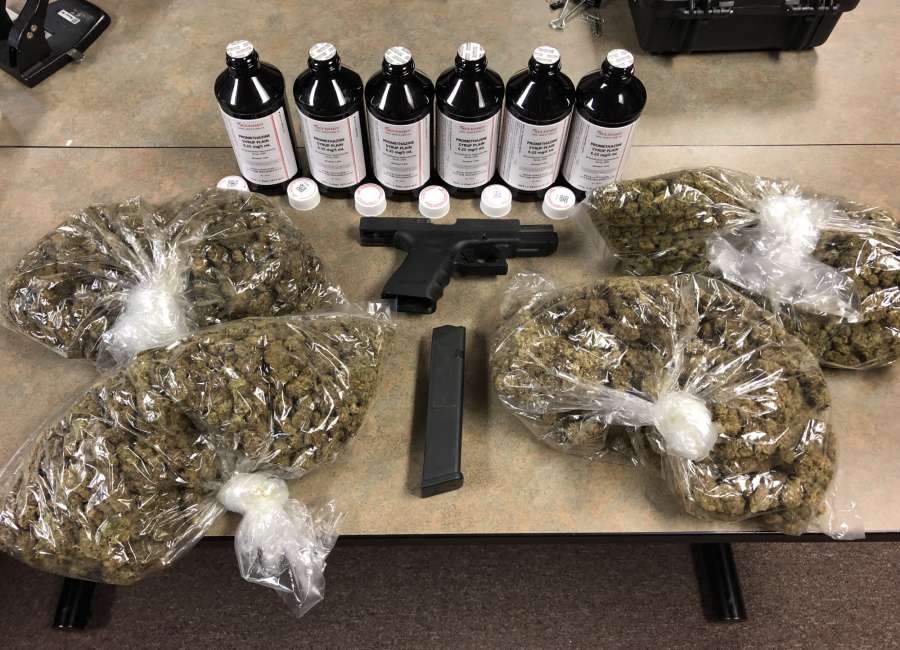 Two Columbus men remain behind bars after authorities reportedly found drugs and a handgun during a traffic stop. 
Alex Thompson, 33, and Joseph Taylor, 33, are charged with  possession with intent to distribute marijuana, possession of a Schedule 5-controlled substance, and possession of a firearm during the commission of a felony.
The two men were pulled over for speeding on the interstate near Grantville by a Georgia State Patrol trooper on Monday.
After talking with the men, troopers requested a K-9 from the Grantville Police Department. The dog alerted to the possibility of narcotics inside the vehicle, according to Special Agent in Charge Ken Howard with the Georgia Bureau of Investigation.
Authorities with the West Metro Regional Drug Enforcement Office and the Grantville Police Department seized approximately four pounds of suspected marijuana, six pints of suspected promethazine HCI, and a Glock .40 caliber handgun with an extended magazine, Howard said.
Both men were taken to the Coweta County Jail where they were denied bond during a first appearance hearing. 
The arrests are part of an ongoing investigation into interstate drug smuggling, according to the GBI.