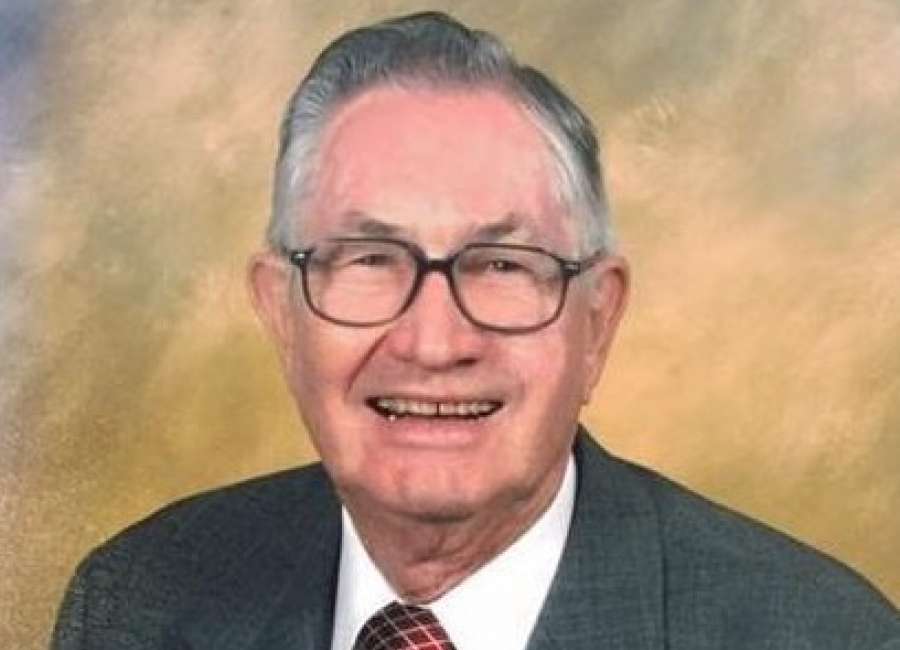 Charles "Tom" Thomas Sewell went to be with the Lord on Monday, June 24, 2019.

He was born on May 1, 1924 on his family's farm outside Newnan, Georgia, the sixth of eight children of William Pope and Nora D. Sewell.  He grew up working on the farm during the Great Depression and attended Newnan High School where he met his future wife, Clarice Stitcher.
He enlisted in the Marines in 1944, and in February 1945 fought in the Battle of Iwo Jima, surviving one of the bloodiest battles of World War II.  After the war he served in the First Occupation Forces of Japan for almost one year, after which he was honorably discharged and returned home to Newnan to marry his high school sweetheart, Clarice.  They would remain married for over 54 years, until she went to Heaven in 2001.
After their marriage in 1946, they moved to Texas in 1949, settling in Houston, where he worked in banking.  He would continue in banking his entire business life rising to Bank President over his 60-plus years in the business.
He was a member of the First Baptist Church of Pasadena for over 50 years, during which time he served on many church committees – but it was his smiling face as a greeter before and after the service that most will remember.  He embodied what a true believer should be – kind in spirit, slow to anger and eager to serve his Lord and his Church.
He is survived by his sons, Tom Jr. (Laverne) and Scott (Linda); numerous grandchildren and great-grandchildren.
The funeral will be held at 11 a.m., Friday, June 28, at First Baptist Church Pasadena, Texas.
Niday- Fairmont Funeral Home, Pasadena, Texas