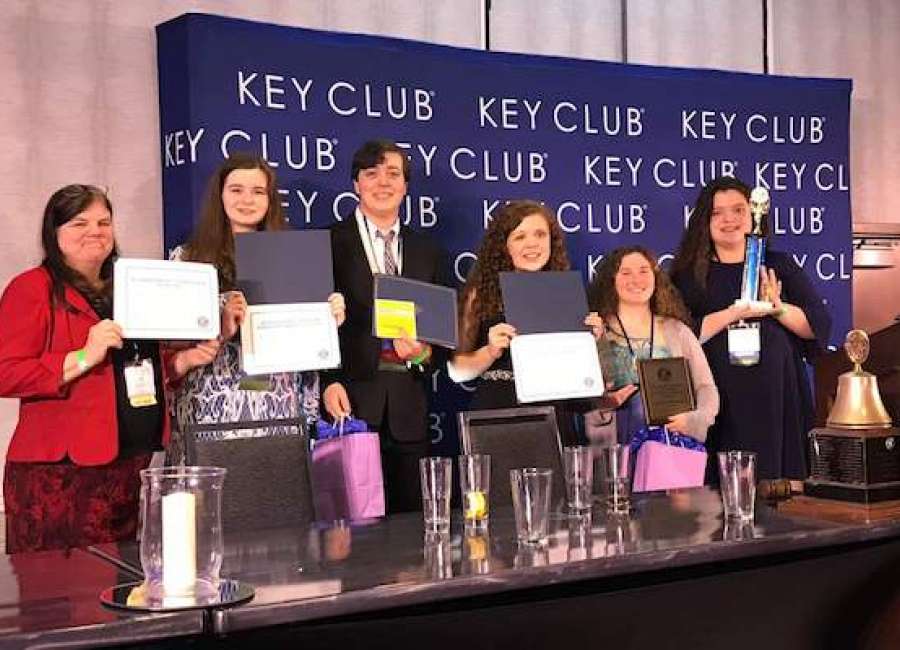 Members of the Central Christian School Key Club won awards at the recent Georgia District Key Club Service and Leadership Conference.

Attending the conference in Atlanta were Ashley Graves, Hannah London, Renee Nalewako, Kennedy Napier and Olivia Twiggs. Twiggs, who served as District 8 Lt. Governor for 2018-2019, was elected Georgia District Key Club Secretary-Treasurer.
Central Christian's club won first place for a non-digital poster made by Hannah London with the theme "Service With A Purpose," along with first place in Major Emphasis Project for its talent show benefitting Camp Sunshine, a camp for children with cancer in Decatur.
Central Christian won second place in the Georgia Sheriff's Youth Home Fundraising Award. Club members raised $772 – $14 per member – with their Applebee's Flap Jack fund-raiser. For its Orange Out Project, the Central Christian club won second place in Kiwanis Club International's Single Service-Silver Division.
The Orange Out Project raised $145 for Flint River Academy senior Blake Spratlin, who had been diagnosed with leukemia a week before the fundraising event. Students collected donations for orange ribbons they made, and cheerleaders wore orange bows in their hair during the school's football game against Flint River Academy.
At halftime, the cheerleaders presented the money collected by students – along with their ribbons – to Flint River Academy representatives, who called the school "a class act." Central Christian School also was recognized as a Distinguished Club for its achievement.
Paying dues on time also paid off for Central's Key Club, which received an Early Bird patch recognizing that all member dues were paid by Oct. 1.
The club's two first-place submissions will be entered in competition at the upcoming International Key Club Convention in Baltimore, Md.