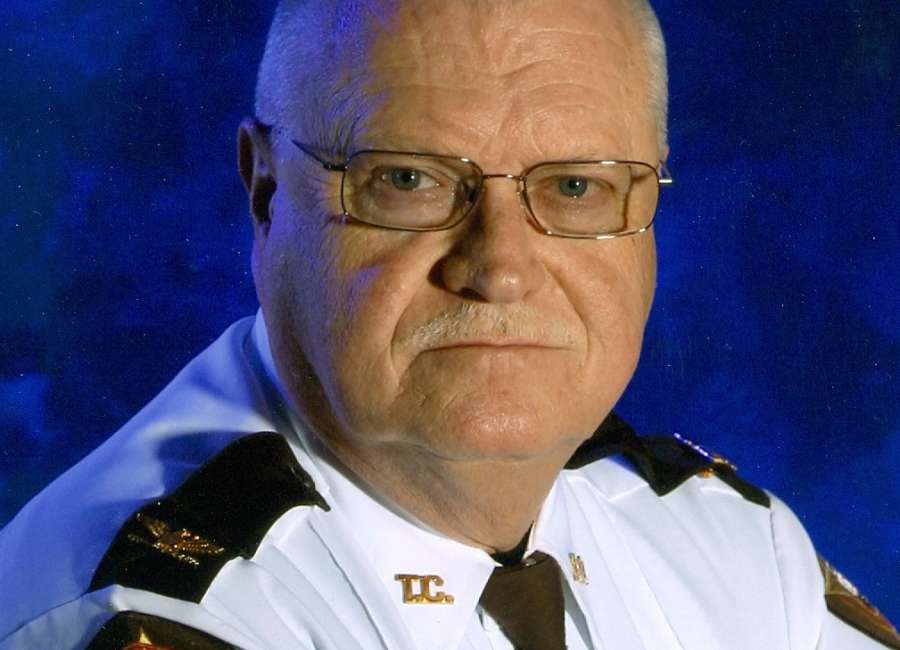 Mr. Barry Eugene Brown, 77, of Vidalia, died Tuesday, June 4, 2019, in Meadows Health in Vidalia, after an extended illness.
He was a native of Newnan and was a 1959 graduate of Newnan High School. Barry started his career with Georgia Power in 1963 at Plant Yates in Newnan, and later moved to Eatonton and worked at Plant Branch in Putnam County.
He moved to Toombs County in 1973, working at Edwin I. Hatch Plant, and retired after 37 years as a Fire Training Instructor. Also, Barry was a State Certified Instructor, certifying many local volunteer fire departments in Toombs and surrounding counties. He served as a volunteer with the Vidalia Fire Department.
After retiring from Georgia Power/Southern Company in 2000, he completed his mandate school at Armstrong State College at the age of 59. That same year, he started with the Toombs County Sheriff's Office and soon was appointed Chief Deputy by Sheriff Alvin "Junior" Kight. He retired again in 2015.
He was a Deacon and member of Tabernacle Baptist Church in Vidalia. He was preceded in death by his parents, E.L. and Ila Stitcher Brown.
Mr. Brown is survived by his wife of 58 years, Ellen Brown of Vidalia; three children, Leesa Brown Coursey and husband Jay of Ailey, Kim Brown Moxley and husband Derik of Fortson in Harris County, and Jason R. Brown and wife Kathy of Vidalia; eight grandchildren, Morgan White and husband Eric, Logan Coursey, Kaitlyn Mathews and husband Zack, Deidre Moxley and T.C., Joe Coursey, John Moxley, Conley Brown and Reece Brown; and nine great-grandchildren.
The funeral service will be held Friday, June 7 at 11 a.m. in the chapel of Ronald V. Hall Funeral Home in Vidalia with Reverend Ronnie McKenzie and Reverend Bobby Thompson officiating. Burial will follow in the Mt. Vernon Memorial Cemetery in Mt. Vernon. The family will receive friends at the funeral home on Thursday from 5-8 p.m.
Flowers will be accepted, or the family suggests memorial contributions be made to the
Tabernacle Baptist Church Building Fund, P.O. Box 160, Vidalia, GA 30475, or to Asbestos Disease Awareness Organization, 1525 Aviation Boulevard, Suite 318, Redonda Beach, CA, 90278 or by visiting their website at asbestosdiseaseawareness.org
Ronald V. Hall Funeral Home of Vidalia is in charge of arrangements.