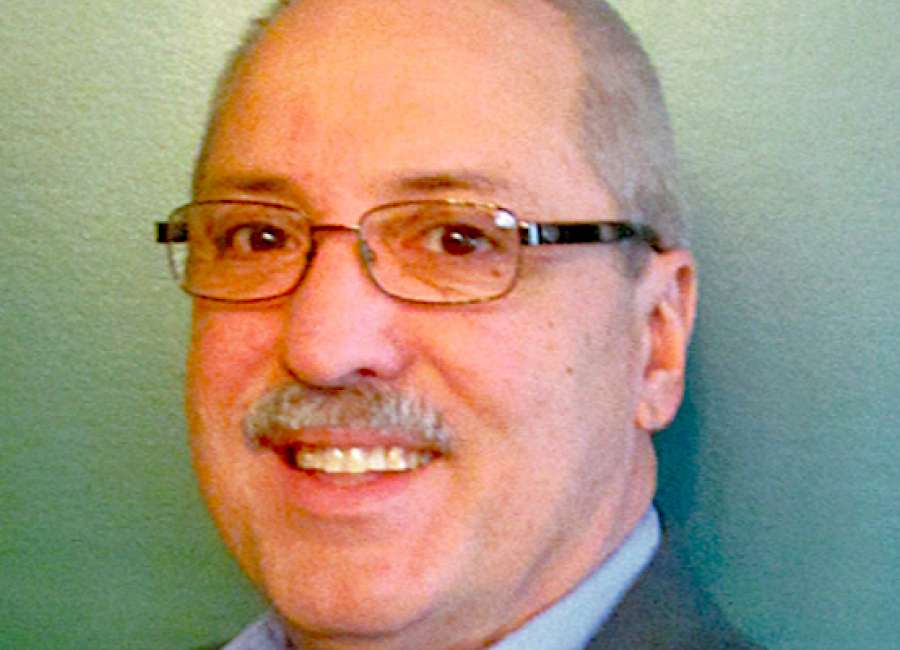 "When the grief process includes having to justify your grief or having to prove your child's existence, it makes it very difficult."

Those comments from Christopher Mattei, a lawyer who represents families of children killed at Sandy Hook Elementary School, hurt. They just hurt.
I do not have to prove my children's existence. They are very much alive. I usually see Sallie a couple of times every week, and Lynn and I look forward to our phone calls from Jane. We certainly consider ourselves blessed to have never lost a child.
I've known several people who have lost children, and it is something no parent ever gets over. The folks I know lost their child to an accident or an illness. I can't imagine the pain of losing a child and knowing that someone killed them – purposefully caused the child injury that led to death.
Back in April, I wrote a column about lawsuits moving their way through the courts brought by parents of children shot to death at Sandy Hook Elementary School. I wrote that I hoped the parents would be successful in their quest and that conviction of those who have needlessly and cruelly harassed those parents would serve "as examples for people who would misuse the public's right to know to spread hate and lies."
It turns out my wish has come true. Lenn Pozner, whose 6-year-old son Noah was among those killed in the 2012 shooting, has won a defamation lawsuit.
Pozner had sued James Fetzer and Mike Palacek, the authors of "Nobody Died at Sandy Hook." Copies of the book have already been pulled from stores shelves, and an official with the publisher, Moon Rock Books, told The Associated Press:
"My face-to-face interactions with Mr. Pozner have led me to believe that Mr. Pozner is telling the truth about the death of his son. I extend my most heartfelt and sincere apology to the Pozner family."
A Wisconsin judge issued a summary judgment Monday, and the AP reported a trial to decide damages is set for October.
The day after the Wisconsin ruling, a Connecticut judge ordered radio host and conspiracy theorist Alex Jones to pay some legal fees for relatives of those killed at Sandy Hook and prohibited him from filing motions to dismiss their defamation lawsuit against him.
A total of 20 children and six educators were killed by Adam Lanza at the school in Newtown, Conn. 
Pozner has been fighting the falsehoods about him and his son for years. Some other families initially kept a low profile. Robbie Parker, whose 6-year-old daughter died at Sandy Hook, moved to the West Coast, but found he and his family were still being harassed.
"He would get letters from people who found his address. He was once stopped in a parking garage by a man who berated him and said the shooting never happened," according to the AP.
Parker told the wire service that he initially tried to ignore the bullying.
"But as time went on, and my other girls were getting older, I realized they weren't stopping and some of this was getting worse and getting more personal," he said.

Parker is now part of a lawsuit against Jones, and he also has spoken out on social media and testified before Congress. In the case against Jones, the families of eight victims and a first responder have reported harassment and death threats from the radio host's followers.
Pozner had DNA tests done to prove he is Noah's father. In the midst of his grief, he has put Noah's birth certificate, report cards and medical records into the public file in his legal actions.
And he's made time for a face-to-face meeting with the publisher of a book that claims his child's death is a gruesome fairy tale.
People who are grieving should at least have the option of doing so privately. I have great admiration for Lenn Pozner, Robbie Parker and the others who are speaking up for truth. Pozner is a plaintiff in at least eight other suits against Sandy Hook deniers.
Nothing will bring those precious children back, but it is good to see America's courts giving these parents at least a measure of justice.
Winston Skinner is the news editor of The Newnan Times-Herald. He can be reached at winston@newnan.com  .