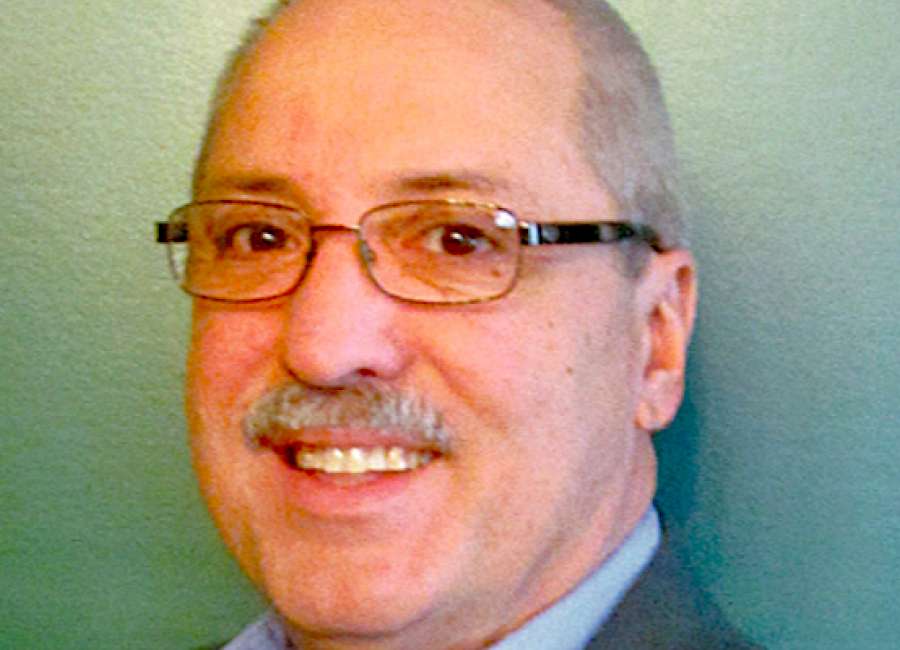 Emanuel African Methodist Episcopal Church in Charleston, First Baptist Church in Sutherland Springs, Tree of Life Synagogue in Pittsburgh, mosques in Christchurch, churches in Sri Lanka, Chabad in Poway.

The names of these places now have a new meaning. Once the names of places of refuge and prayer, places where the needy could go for help, where people of faith could gather to worship and fellowship – now they are on the list of deadly places.
I grew up in a Baptist family. My Presbyterian cousins were about as exotic as religion got. There was, however, woven into that life – at least for some of us – the idea that God loved everybody and that maybe we should, too.
One of the stories that stuck with me after I met and married Lynn was of their mother taking Lynn and her younger brother to school the day schools integrated and singing "Jesus Loves the Little Children." She was a wise woman with a big heart who knew that because someone was different or "new" did not mean they were not precious in His sight.
A few years ago, Lynn and I became Methodists. We liked the "Open hearts… open minds… open doors" concept. While I sometimes question our denomination's commitment to being fully open, I do like that we are leaning in that direction.
In our personal lives, our younger daughter, Jane, married into a Hindu family. We love them. They are good, kind, hardworking and – just like the Southern Christian stock from which I come – they dream of better lives for their children.
Jane also works for a Jewish Community Center in California. Our older grandson, Rohan, goes to the preschool there. So, though Rohan has Hindu and Christian grandparents, he can tell the story of Moses with aplomb. We never fail to smile at his tough rendition of "Let my people go."
We find ourselves living in a time where any place of worship can be under attack. It doesn't matter if it is a group gathered for Bible study at a historic black church in Charleston or Muslims gathering at their mosque in New Zealand or Jews making their way to their neighborhood synagogue in Pittsburgh as the sun sets on Friday.
I don't pretend to know the answers. I do, however, still believe that God loves us all, and that we all deserve the opportunity to live in peace – and maybe, more importantly, to worship in peace.
I was touched by an email message from the Peninsula Jewish Community Center condemning the violence in Sri Lanka.
"Our hearts are breaking for all those killed and injured and for their loved ones, and we offer prayers of peace for all who are hurting. That once again people of faith and places of peaceful gathering would be attacked is abhorrent and our shared tragedy as a human family."
The message encouraged readers – mostly Jews – to help the Christians in Sri Lanka by giving to the Red Cross and by sending emails and cards of support "to the local churches in your neighborhood."
Another email followed the attacks on Muslim worshippers in New Zealand:
"We are living in a time when virulent hatred has been unleashed and is rampant in our country and through the world. Anti-Semitism may be one of the oldest of all human hatreds, but it is certainly not the only form of malice that infects our world. If, somehow, we have missed the lessons of history, we need to pay attention now to the fact that virulent hatred inexorably moves toward extreme violence."
I agree with the message from Paul Geduldig, the CEO at the PJCC, and Rabbi Lavey Derby, director of Jewish life, that "the interconnectedness of all people" is something that is real and that people of all faiths should "offer a message of comfort, love and peace" to the world.
We are truly all in this together. Let there be peace on earth…
Winston Skinner is the news editor of The Newnan Times-Herald. He can be reached at winston@newnan.com .