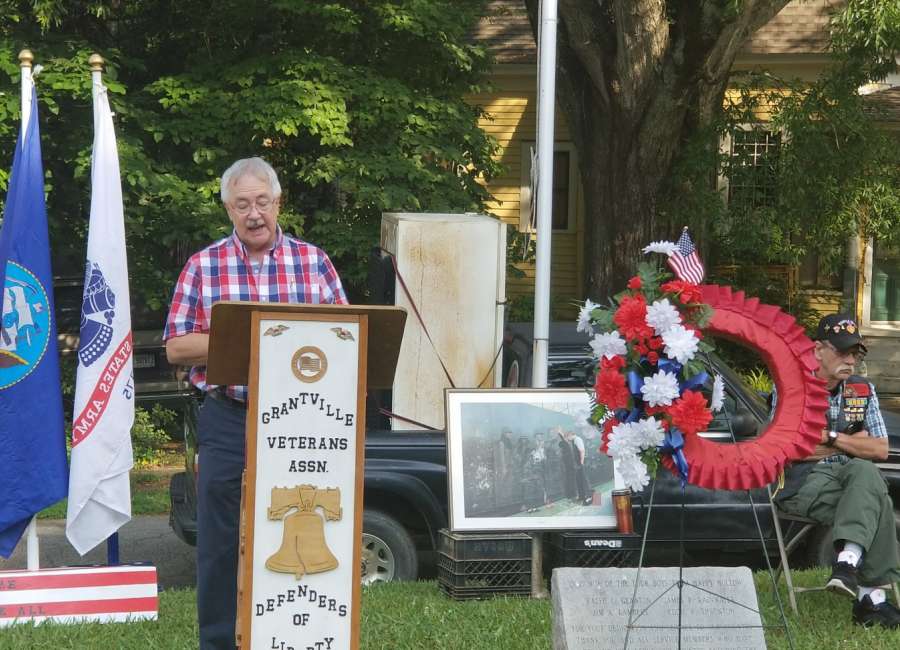 Elliot Jordan, keynote speaker for the Grantville Memorial Day event, urged program attendees to remember those who lost their lives while serving in U. S. military.
The event, sponsored by the Grantville Veterans Association, was held at Veterans Park Monday morning.
Jordan –  who served in the U.S. Navy and Army and also served in Desert Shield/Desert Storm – opened with a poem by Maj. Michael O'Donnell, who was killed in Vietnam in March 1970.
Jordan said many of his family members have served in the military.
"It's an honor and privilege to be here with you and stand among heroes and I'm not talking about myself," Jordan said. "I'm asking talking about these men and women who heard the call before them."
Jordan said Memorial Day should not be seen as an "extra day off."
"There's nothing wrong with that, but that's not what it's about," Jordan said. "This day was set aside  to honor the dead after the Civil War. A day to lay flowers at the cemeteries and just remember and have prayer."
Read the Wednesday edition of the Newnan Times-Herald for the full story.