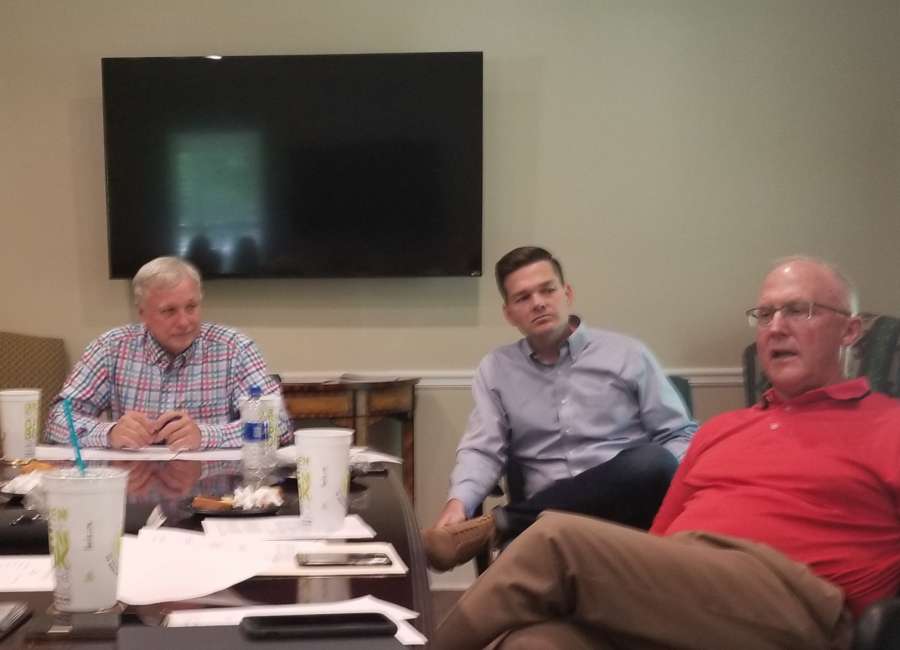 Members of the Coweta, Fayette, Meriwether Joint Development Authority are eyeing the possibility of some regional marketing.

The three counties have a shared development authority in addition to similar bodies in their own counties. At the group's most recent meeting at the Coweta County Development Authority office, members bandied around the idea of marketing the region as a whole.
Mark Lethbridge, who represents Fayette County, outlined his thinking on the value of a regional marketing effort. He spoke about "what we have when you go from the airport to Alabama" – referring to the three-county area as "just a great quality-of-life corridor."
"There's a story to be told for that 70 miles from Alabama to the airport," Lethbridge added. "There's a way to brand it."
In addition to creating an overall identity for the three-county region, Lethbridge said there also could be sub-brands for each county.
Lethbridge said Interstate 85 is "almost like the trunk of a tree" and that efforts need to be made to share with people what the branches of the tree have to offer. 
"There's an opportunity for us to help our corridor," Lethbridge said.
Lethbridge said Fayette's business climate is almost a plugging things in," and he described Coweta's situation as "maturing."
Coweta has six exits along what Lethbridge called a "golden" 70-mile corridor.
"You've got something going on at every exit in Coweta County," he said. "That's impressive … It's almost like each exit has its own identity."
With regard to largely rural Meriwether, Lethbridge called Meriwether County, which is largely rural, a "blank canvas."
"You have the potential because of your location to have a great future," he said. "There's going to be a tipping point."
Maggie Laton of the Georgia Department of Economic Development said a similar combined marketing project is underway along I-75. The I-75 Central Corridor Coalition is working on branding the corridor between Atlanta and Macon, she said.
The local project involves public-private partnerships and efforts to coordinate transportation and infrastructure issues between counties along the route.
"It definitely needs to be a region thing," said Trae Westmoreland, who heads the Coweta County Development Authority.
Westmoreland suggested three people from the authority visit consultants to get some ideas about where the idea might lead.
"We all want the highest quality jobs. We all have the same goal. We're all trying to get the same things," Westmoreland said.
"We need to all come together and get focused on the direction we need to go," said Mike Barber, a Cowetan who serves on the joint authority. "Everybody can come out much better working together than we can apart."
Jerry Loftin, who represents Meriwether County on the authority, noted the growth that has taken place near the Hogansville exit on the edge of Meriwether.
"It's pretty amazing what came out of pine trees," he said.
Loftin also noted the stream of vehicles headed from Meriwether north to work each day. He said a benefit of the joint marketing project could be that people might come from other places to work in Meriwether.
Barber pointed out the Moreland exit is 45 minutes away from downtown Atlanta and 45 minutes from the Kia plant at West Point.
Marketing the region "can't do anything but help our situation," Barber said.