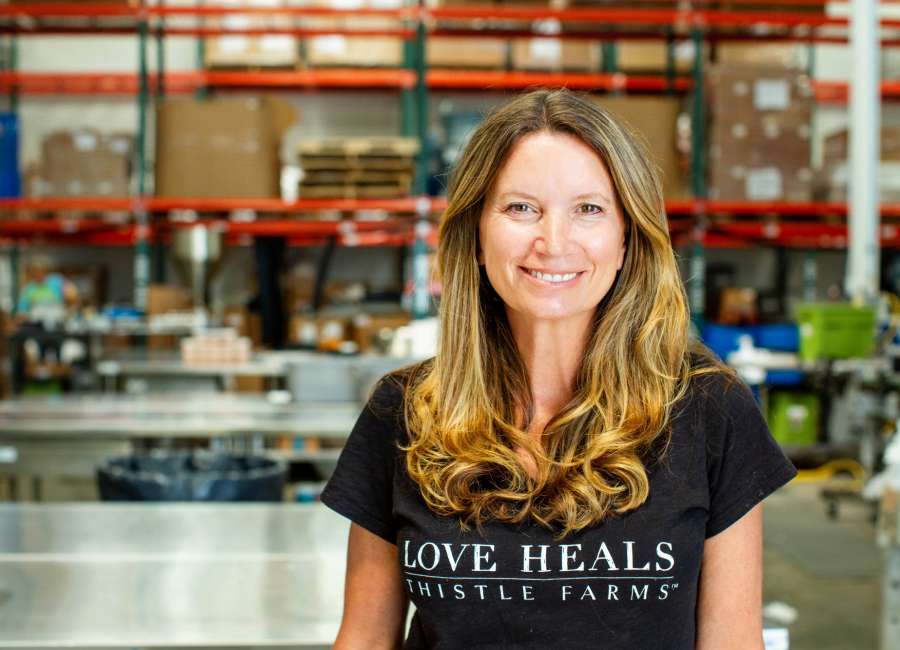 Becca Stevens, a CNN Hero and a White House Champion of Change, will be speaking at St. Paul's Episcopal Church on Sunday.

Stevens' talk will be the second in the Healing Voices Speaker Series. The event will start at 4 p.m. at the Roscoe Road church.  
Stevens will share readings from her book, "Love Heals." Afterward, the author will answer questions and sign copies of her book, which will be available for sale at the Healing Voices event.
After experiencing the death of her father and subsequent child abuse when she was 5, Stevens longed to open a sanctuary for survivors that offered a loving community. In 1997 five women who had experienced trafficking, violence and addiction were welcomed home to Thistle Farms.
Twenty years later, the organization continues to welcome women with free residences that provide housing, medical care, therapy and education for two years. Residents and graduates earn income through one of four social enterprises.
The Global Market of Thistle Farms helps employ more than 1,800 women worldwide, and
the national network has more than 40 sister communities.
Stevens has been featured in the New York Times, on ABC World News and NPR. She was named as CNN Hero in 2016.
She was featured in the PBS documentary, "A Path Appears." In addition, Stevens was named Humanitarian of the Year by the Small Business Council of America and inducted into the Tennessee Women's Hall of Fame.
Stevens attended the University of the South and Vanderbilt Divinity School. She has received two honorary doctorates. "Love Heals," was published in September 2017.
Stevens lives in Nashville with her husband, Grammy-winning songwriter Marcus Hummon, and their three sons.
The first speaker in the Healing Voices series was Tena Clark, who shared readings from her memoir, "Southern Discomfort," on April 14.