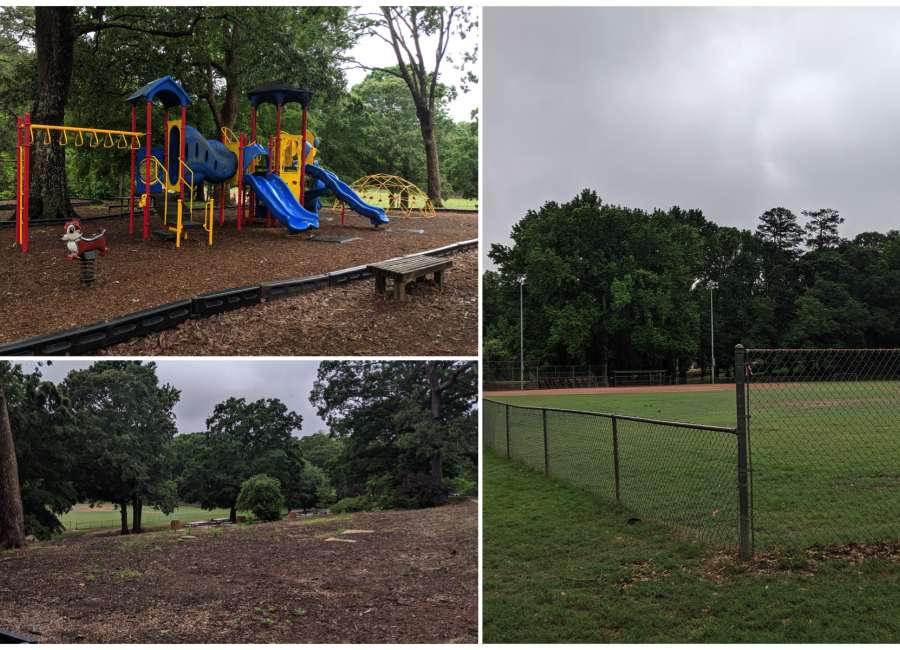 The future of C.J. Smith Park will be the topic of discussion at an upcoming public meeting set for May 22 from 5 to 7 p.m.

Residents are invited to come to C.J. Smith Park to view plans and possibilities for the park, including the addition of a skatepark and bicycle pump track.
A pump track is a circuit of rollers, banked turns and features designed to be ridden completely by riders "pumping"—generating momentum by up and down body movements, instead of pedaling or pushing
Newnan City Manager Cleatus Phillups said the city is currently working with New Line Skatepark Company, which helped construct the Southbend Skatepark in LaGrange that opened in April.
Along with the potential skatepark and pump track, Phillips said other ideas for the park include a splash pad, innovative playground concepts based on the current topography of the park, and more fitness-related items.
Phillips said the drop-in session on the 22nd will not feature a formal presentation, but will allow residents to view the possibilities and offer their feedback to planners and city staff.
C.J. Smith Park is a 12-acre active community park located on Farmer Street. The park is divided into two distinct sections separated by a steep wooded bank.
The lower half of the park contains the park's major draw, which is a full-sized softball field that is home to various Coweta County sponsored adult softball leagues in both the spring and fall seasons.
The park contains a paved 27-space parking lot, restrooms, spectator bleachers, and miscellaneous playground equipment. Several picnic tables, as well as grills, are also available for gatherings.
The upper half of the park is the home of the Coweta County African American Heritage Museum and Research Center.