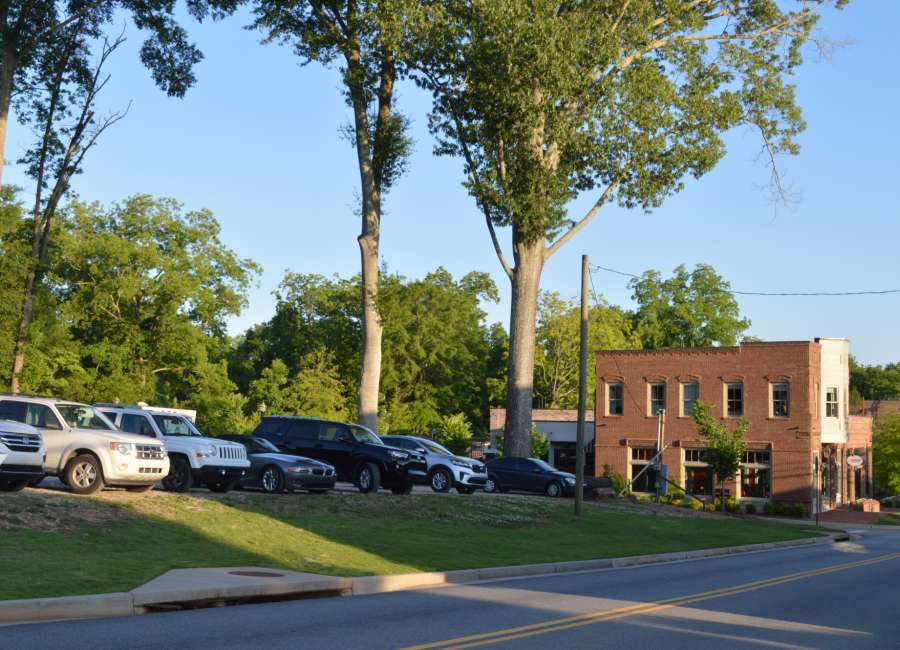 More new development and a paved parking lot are coming to downtown Senoia, thanks to another land swap between the city and a property developer.
The city of Senoia owns the gravel parking lot at the intersection of Seavy Street and Barnes Street. Historic Development Ventures owns the gravel lot at the corner of Main and Johnson Street, which is informally used for parking.
The Senoia City Council voted Monday to approve a land swap with HDV.
The city will pave and improve the parking lot at Main and Johnson, which is next to new buildings that are the result of a previous land swap.
Scott Tigchelaar of HDV said he plans to construct new buildings along Barnes Street, adjacent to the existing new development, and use the rest of the property for parking.
"You've got development halfway up Barnes. We're going to add more all the way up Barnes and put parking in behind it," he said.
The property will be graded to lower it about three feet, he said, and the two parking lots will be connected. Currently, drivers cannot drive from the gravel parking lot to the existing paved parking lot.
Tigchelaar said the city approached him about the land swap.
"They wanted parking up at the top end of town," he said.
The city had the two tracts appraised and they have similar values.
The city-owed lot is 0.45 acres and appraised at $529,250 said City Manager Harold Simmons. The lot on Main Street is 0.349 acres and appraised at $544,000.