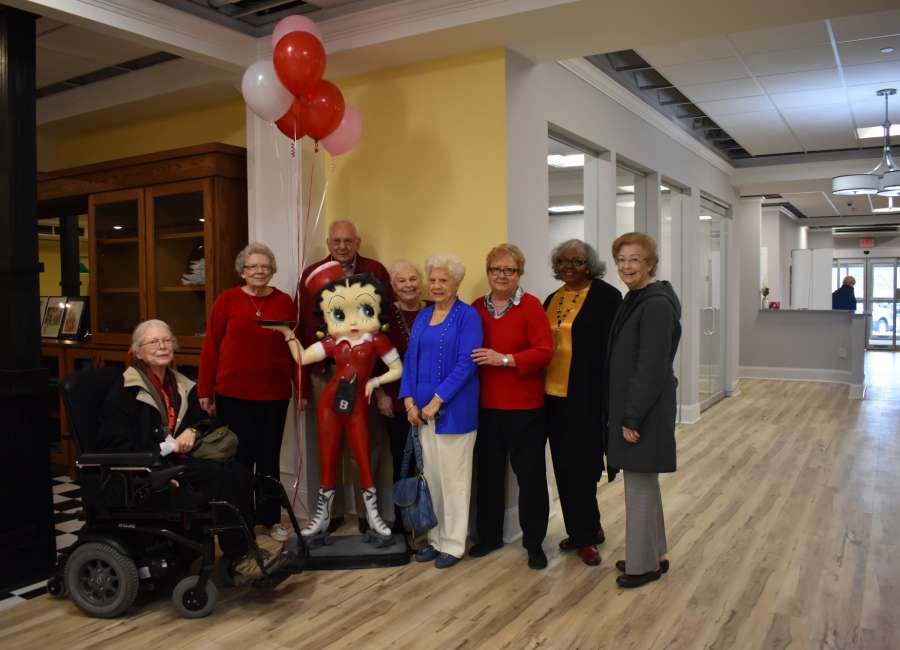 Senior Friends, an independent organization of Coweta County citizens age 55 and older, will start back hosting its monthly meetings at the Golden Corral to allow for more flexible programming, according to group organizers.
The group was previously meeting at the Newnan Centre on Lower Fayetteville Road in Newnan.
Louise Swint, one of the leaders of the group, said the group also voted to go back to the Golden Corral. The group is looking to add different types or programming and activities.
Sponsors would help the group with events and meetings.
"On the 15th, we will have Allison Wallace and her son perform for us," Swint said.
Virginia Elliott is on the board of the organization and has been a member for some years. In a previous Newnan Times-Herald interview, she said the group is a great way for seniors to get together for support and fellowship with one another.
"We are always coming up with different things to do," Elliott said.
Elliott focuses on outreach to members.
"It's nice just being able to help and to practice sharing and caring," Elliott said. "I like to reach out to check everyone just to see how they're doing and give an encouraging word."
Swint said the group has members from all different walks of life.
"We're not a religious or political organization, although we do start all our meetings with the Pledge of Allegiance, but we're here to encourage one another," Swint said.
Older adults with a fulfilling social life tend to avoid many of the physical, cognitive and emotional difficulties that seniors who are isolated encounter, according to www.healthfully.com
Socialization can improve senior health in several ways:
– Reduced stress. Older adults who are socially active handle stress better. This leads to important increases in cardiovascular health and an improved immune system.
– Longer lifespan. High levels of socialization in seniors help increase longevity.
– Better health. Older adults with diverse social supports are more likely to exercise regularly, which leads to a host of physical, mental and cognitive benefits.
– Reduced risk of depression. Consistent socialization reduces the likelihood that seniors will experience the depression caused by isolation and loneliness.
– Less anxiety. Similarly, senior socialization reduces levels of anxiety as well.
– Greater self-esteem. Socialization helps seniors maintain their self-esteem and sense of worth.
In existence for over 35 years, Senior Friends meets on the third Wednesday of each month for fun, fellowship and information to help them experience healthier and happier lives. Anyone 55 or older is welcome to join.
For more information, contact Louise Swint at 678-423-9289.