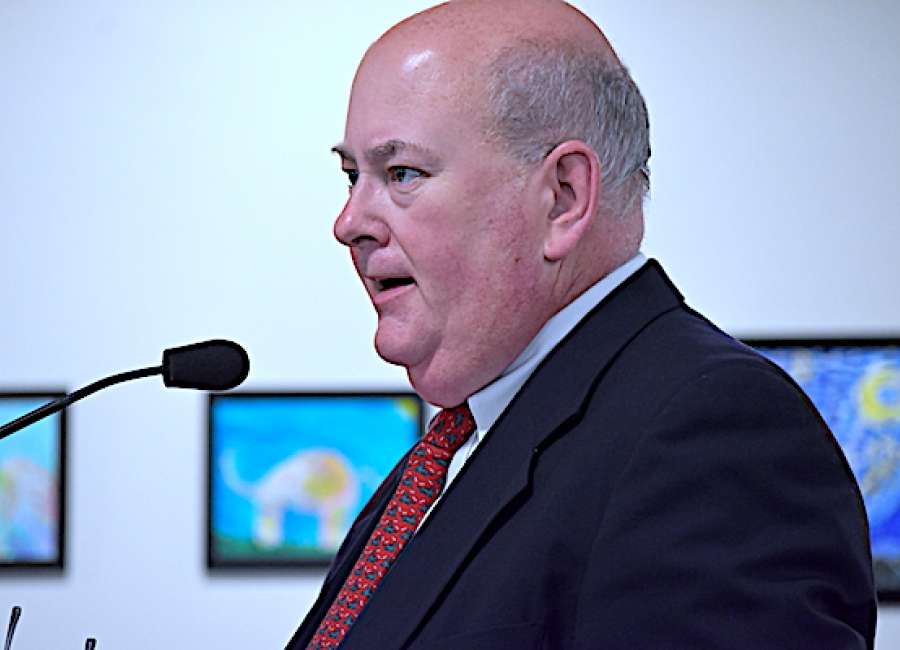 A preview of Coweta County's school budget for 2020 was part of Tuesday's board of education meeting.

Keith Chapman, assistant superintendent for financial services for the Coweta County School System, outlined the proposed $220 million budget. He reiterated the proposed budget is strictly for the general fund – dollars the board itself controls – and does not include special funds.
As is historically the case, personnel is the largest expenditure.
"Salaries and benefits are just under 91 percent of our budget," Chapman said. "That leaves 9 percent for everything else we have to do."
Of that, just over 8.5 percent is budgeted for operational costs like utilities, maintenance, instructional materials, fees and dues, property and auto insurance, testing and other services.
"These are pretty much fixed costs that we have to have each year to continue operating the system," Chapman said.
A second, unspecified "operating expenses" budgeting category accounts for the remainder of the proposed budget – just under .5 percent.
"It doesn't leave you any fat to work with at that point," Chapman said.
Chapman's presentation was the first step in the board's annual budget approval process, which includes two budget workshops, a first vote and a final adoption – all in public meetings.
Budget workshops are scheduled for Tuesday, May 21 and Tuesday, May 28. Both meetings will be held at 6:30 p.m. at the Coweta County Board of Education, 237 Jackson Street in Newnan.
First vote on the proposed budget will be during the board's regular June 11 meeting. Board members are expected to adopt a final version of the budget at a called meeting June 25.
The proposed 2020 fiscal year budget – along with other budget, SPLOST and financial information and history – is posted on the Coweta County School System website at www.cowetaschools.net .