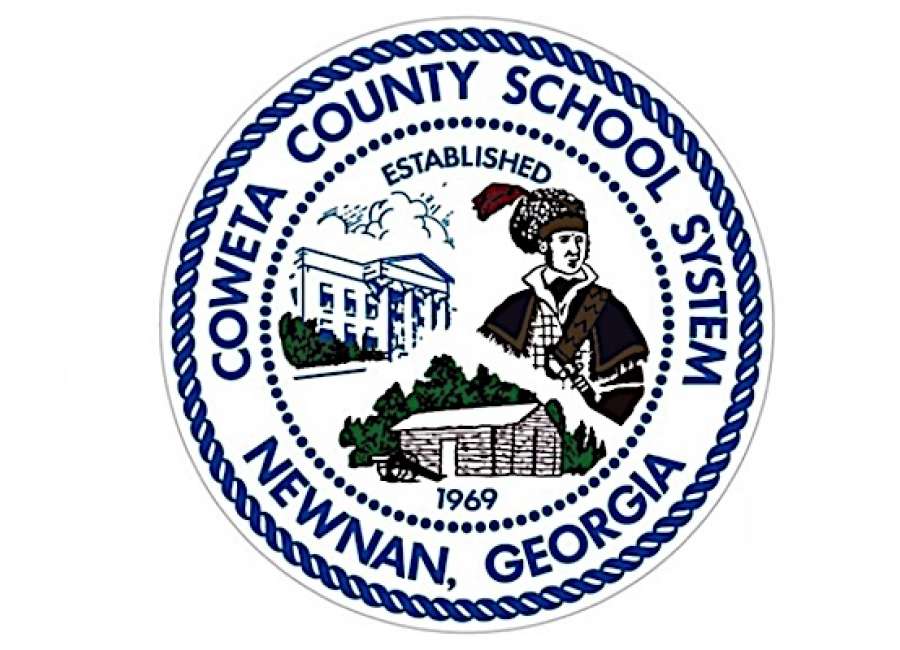 Updated May 24, 3:25 p.m.
(Editor's Note: This story is part of an ongoing investigation into allegations of wrongdoing against Coweta County school officials. The Newnan Times-Herald will continue to keep readers up to date as the investigation concludes.)

Allegations that Coweta County school officials violated Georgia's RICO Act are false, investigators say.

"None of the acts underlying the alleged conspiracy actually occurred," wrote attorneys Bob Wilson and Keri Ware of Wilson, Morton & Downs, LLC in a report released to the public Thursday.
The findings are the result of a 10-month probe by Wilson and Ware, who were retained by the Coweta County Board of Education last year to lead an independent investigation into a local man's claims of malfeasance against board members and school system staff.
Coweta resident Hank Ashmore threatened to file suit over alleged violations of Georgia's RICO Act last year. His claims centered on the bid process for nearly $6 million worth of stadium improvement projects at the county's three public high schools.
In a letter dated Aug. 7, 2018, Ashmore accused school officials of manipulating the bid system to ensure a specific company would be selected to install artificial turf and renovate tracks at East Coweta, Newnan and Northgate high schools.
Ashmore's letter was distributed by Columbus attorney Josh McKoon.
Board attorney Nathan Lee said neither McKoon nor Ashmore ever responded to Lee's repeated requests for information supporting Ashmore's claims. Ashmore also refused to cooperate with investigators or provide them with any evidence, according to the report.
Investigators called Ashmore's letter "mostly conclusions with no facts."
"Mr. Ashmore's claims of conspiracy, bid-rigging and racketeering are without merit," the report states. "In sum, not a single 'fact' in Mr. Ashmore's letter is correct."
During their investigation, Wilson and Ware concluded neither Coweta County Board of Education members nor school system employees engaged in any bid-rigging, conspiracy to defraud or racketeering related to the bid process; that the bid process was not designed to ensure only one company could be awarded the contract; and that the cost incurred by the Coweta County School System for installation of synthetic turf was in line with similar projects at other school systems.
Amy Dees, who chairs the Coweta school board, said she is pleased the investigation proves the stadium projects were awarded using a fair and open bid process.
"I am very gratified to know that their investigation has completely exonerated our school system and employees of these wrongful allegations," Dees said.
Dees praised Superintendent Steve Barker and the school board for responding to the "unprecedented" situation by publicly addressing the allegations. The board also voted to pursue an independent investigation led by Wilson and Ware, who were part of a team of special investigators who broke open the Atlanta Public Schools cheating scandal in the late 2000s.
"No conditions were placed upon this investigation other than a charge that the truth be discovered and shared with the citizens of Coweta County," Dees said.
Findings from the report don't necessarily reflect well on all board members, though. District 4 representative Linda Menk was the only member of the Board of Education who did not fully cooperate with the investigation, according to investigators.
"Initially, Ms. Menk refused to meet with us at all," the report states. "From our very first communication, she insisted that the purpose of the investigation was to 'support' the actions of the board and that she had nothing to add."
Menk voted with fellow board members in January 2018 to move forward on the long-awaited stadium improvements, but she cast the sole opposing vote when the board moved to award a contract for the project in April, objecting to costs and the installation of Field Turf products.
Investigators say Menk – who was accompanied by her attorney during interviews with investigators – was in communication with a representative from a competing turf company at the time of the April vote. 
She withheld emails, refused to answer questions and requested immunity from ethics complaints, according to the report, which prolonged the investigation.
"Her lack of cooperation ultimately elongated this investigation and cost the school system thousands of dollars in attorney's fees for our time in tracking down information that Ms. Menk could have, and should have, easily provided," the report states.
To view the full report, visit http://cowetaschools.net/images/boe/Wilson_Morton_Downs_Findings_2019_05_20_1913_58_50.pdf
(Look for more on the investigation's findings in Sunday's Newnan Times-Herald.)