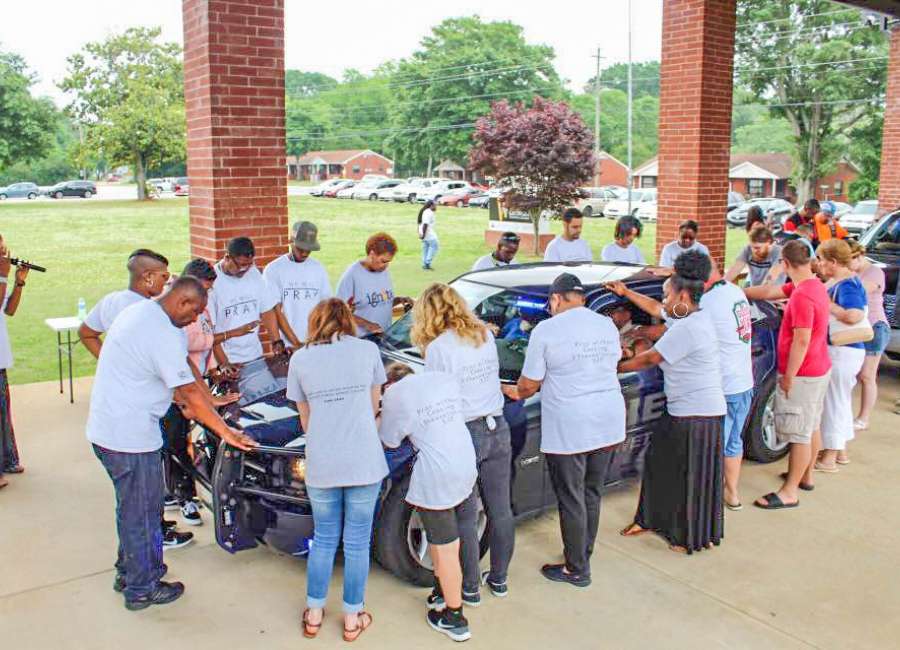 The community is invited to come together Saturday for a prayer rally focusing on local law enforcement.
The rally, hosted by the Ignite the Fire Movement to commemorate National Police Week, will be from 10 a.m. to 12 p.m. at Greenville Street Park in downtown Newnan.
It will include a "prayer tunnel" of people praying over law enforcement vehicles as they drive through. The prayer tunnel will form near the end of the rally, said Debra Harris of Ignite the Fire and Kingdom Connected Ministries.
Ignite the Fire is a diverse group of local churches that have come together for prayer and outreach. The group holds several prayer rallies a year in Newnan and surrounding communities.
"We consider ourselves to be a community of churches that is working together for the cause of unity and love," Harris said. "We just want to bring people in so that they can become a part of a community of churches.
"We can all work together and show the people that it's possible," she added. "It's possible, and it doesn't really matter about the denomination or the culture or anything like that."
Ignite the Fire advocates the power of preventive prayer. Last year, the organization held a prayer rally April 20, the night before the white supremacist National Socialist Movement came to Newnan for a rally.
"With everything that happened on April 21 last year, this is a follow-through on that to let other places see that we support the police and their job," Harris said. "We know it's a dangerous job and one that needs prayer."
Newnan Police Chief D.L. "Buster" Meadows said he's glad to see the prayer gathering continued – especially as a proactive, not reactive, event.
"All too often, we only tend to pray about something happening in the moment," Meadows said. "We should be in constant prayer, and I'm glad to have someone working to bring us together."
Sheriff Lenn Wood said he appreciates Harris' efforts to keep a spotlight on the needs of law enforcement.
"We're in a place where law enforcement needs prayer now more than ever," Wood said. "We've been prayed on by our community for years, and it shows law enforcement is appreciated by our community. It's a mutual feeling."