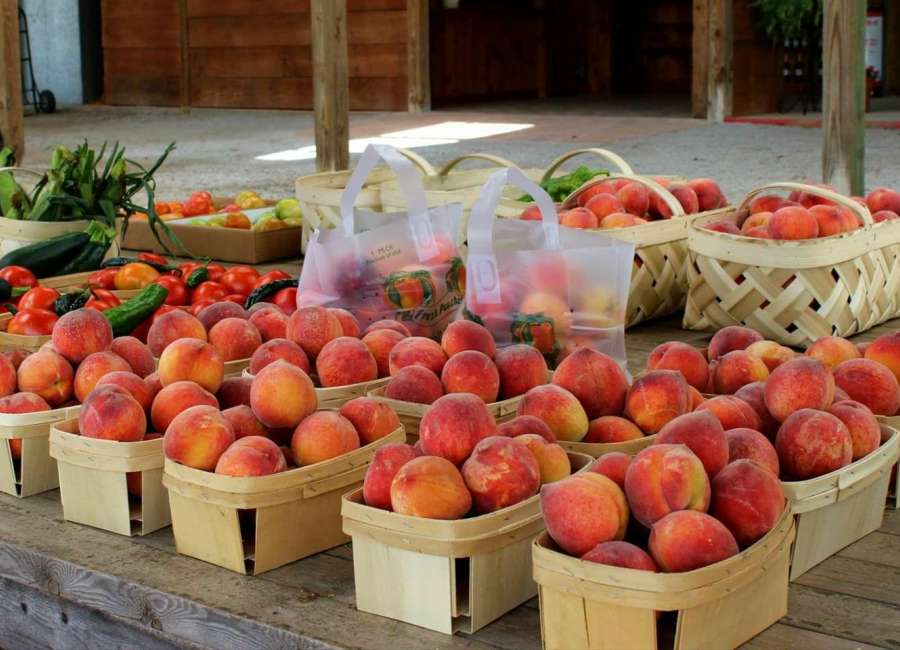 A peach recipe contest will be held at the 2019 Peaches in the Pines Festival on Saturday, June 8, from 10 a.m. - 6 p.m. at Lake Meriwether in Woodbury.
Recipes entered must feature peaches or peach products as ingredients.
The contest has two categories, "Sweet" and "Savory," and will have separate divisions for youths under 18 and adults. Participants may enter a recipe in each category in their age division.
According to the Meriwether County Chamber of Commerce and Tourism, contest entrants must be amateurs or hobbyists.
Original recipes are expected, but the contest will allow prepared mixes and sauces as ingredients, and all brand names must be clearly identified.
Entries in the contest will be approved based on originality and effective use of peaches.
According to the county's chamber of commerce, all entrants will be notified of approval by May 31.
The finished entries will be accepted at the central pavilion during the Peaches in the Pines festival from 9:30-10:59 a.m., and an awards presentation will be held at noon.
Admission to the festival is $5 and children under age 10 will be admitted for free.
First place in each division and category in the recipe contest will be awarded $50. Second and third place will receive $25 and $10, respectively.
Completed entry forms must be submitted by email and postmarked by May 24, 2019, and the recipes must be typed or printed clearly on an official form. Entry forms can be received from and sent to meriwetherchamber@windstream.net .
For more information, contact the Meriwether Chamber of Commerce at 706-655-2558.