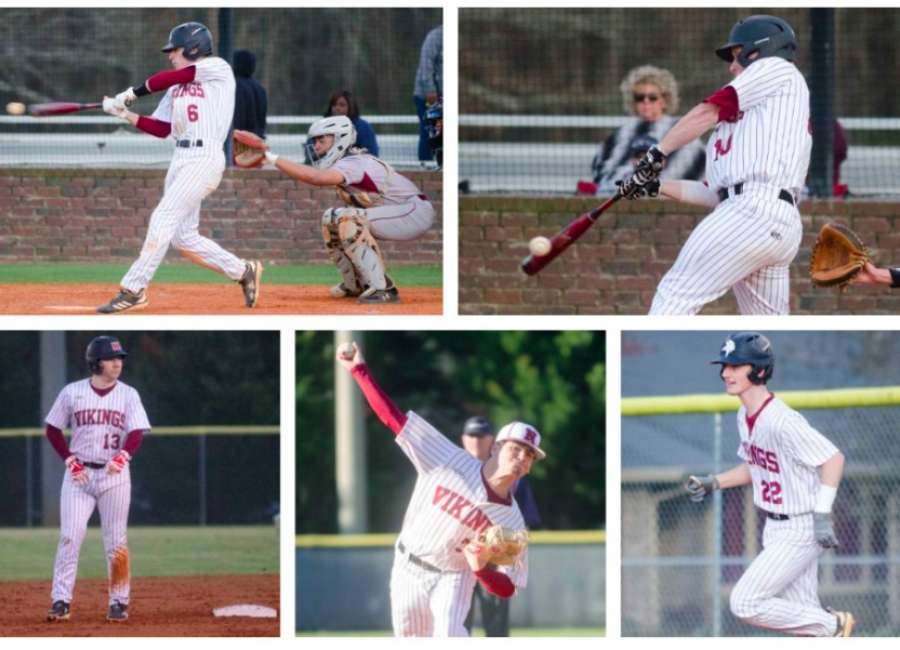 Chris Goltermann  / Coweta Score
When it came to postseason honors among the release of the 2019 All-Region 5-6A baseball team, Northgate had a reason to be proud.
Nine of them, actually.
The Vikings, whose 20-10 overall record this spring included a solid 13-3 region record, had at least four players named on both first and second teams when the list was released on Friday.
Northgate's nine honorees were the most of any 5-6A school including champion Alexander and South Paulding, both of which finished with 26-7 overall records.
Five first-team honorees for the Vikings included seniors Shawn Ragan and Sam Jennings and juniors Andrew Baldwin, Elliott Vickery and Ryder Willard.
Second-team selections for Northgate were seniors Robert Smith, Conner Mask and Dalton Brooks in addition to junior Reid Fagerstrom.
All told, the honors spread throughout the Vikings' lineup including three starting pitchers, two outfielders and four infielders.
The only infield position that didn't receive a Northgate selection was first base, a spot shared by Brooks, Ragan and Fagerstrom.
It was as much an example of the versatility that head coach Todd Herrington had on the Vikings' roster this spring, as well as the headache in trying to put together a lineup with an overflow of talent.
While dominated by seniors and juniors, Northgate's offense was led by a sophomore in Vickery, who was needed immediately to fill in for teammate Christian Dyer — who was named among All-Region honorable mentions.
Playing both at shortstop and then third base upon Dyer's return from injury, Vickery batted .468 with team-highs of eight doubles, 26 RBIs and 15 stolen bases.
In their final varsity seasons, Jennings and Ragan both continued to shine following All-County campaigns in 2018. Jennings batted .423 with 19 RBIs and wasn't charged with a single error in the field.
Ragan was used at both corner infield spots as well as DH, batting .342 and matching Vickery's team-high eight doubles. He was second among Northgate players with 21 RBIs.
The first-team honorees also included Willard and Baldwin, who will have a chance to keep their battery charged heading into 2020.
On the mound, Willard went 4-2 over eight starts, allowing just eight earned runs. Along with a team-best 1.27 ERA, he had 44 strikeouts and a team-low 11 walks among starters.
Behind the plate, Baldwin batted .371 for the Vikings while also belting a team-high two homers and finishing with 15 RBIs.
Northgate had two more top arms earn second-team honors in Brooks and Fagerstrom.
Fagerstrom appeared in a team-high 15 games and led the Vikings with a 6-2 record and 58 strikeouts. He finished with a 2.77 ERA over 35 ⅓ innings.
Brooks, meanwhile, gave Northgate a third pitcher with at least four wins while posting a 1.94 ERA over a team-high 47 innings. Brooks added 56 strikeouts to go with a 4-4 record.
Seniors Mask and Smith also backed up All-County campaigns as juniors. Mask batted .378 as an outfield starter with 15 RBIs and 12 stolen bases. At second base, Smith posted a .361 average and 12 RBIs.