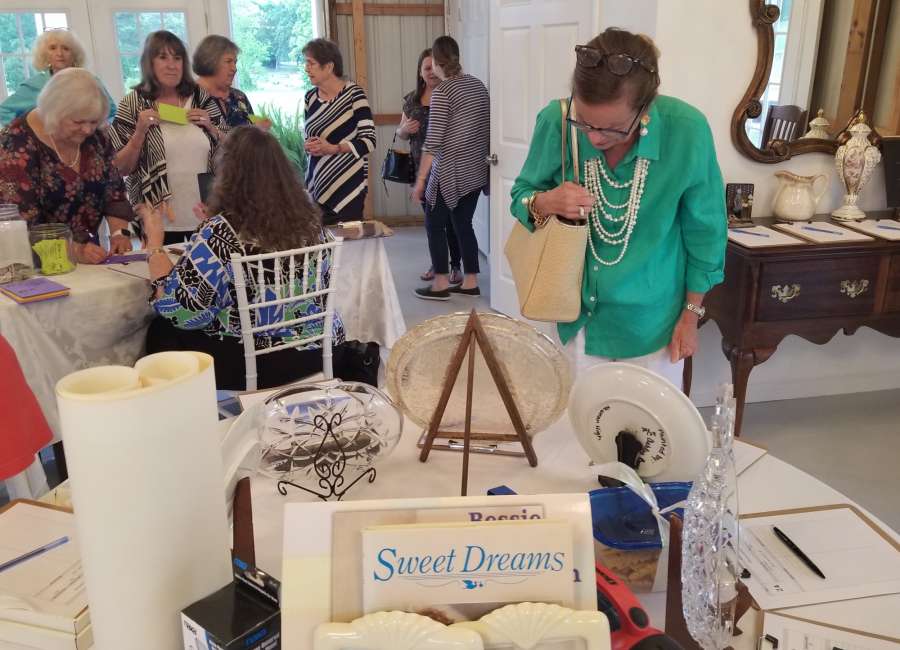 Miss Pearl, the popular Times-Herald columnist, was the featured guest at a fundraiser for a Meriwether County church that has gotten a challenge to raise the money needed to begin a building project.

Miss Pearl – Newnan resident Colleen Sprayberry – shared pearls of wisdom and humor at a fundraiser for the Allen-Lee Memorial United Methodist Church building fund May 4. The event at Valentine Orchard in Luthersville also included a silent auction.
Allen-Lee members have been working for several years to make the church building, constructed in 1939, handicapped accessible. The church has been offered a challenge grant by Hogansville businessman Holland Ware.
Ware is offering to match gifts to the church's building fund up to $55,000 with a deadline of Aug. 31. If the church can raise $55,000 by the deadline, there will be sufficient funds on hand to begin work on an addition that will include handicapped accessible restrooms and an elevator.
Approximately 65 people attended the fundraiser – which also included a dessert bar – at Valentine Orchard.
For those who want to help with the accessibility project, contributions – marked "building fund" – may be sent to Allen-Lee UMC, c/o Peggy Parker, 4201 Keith Road, Hogansville, GA 30230. There also is information on giving on the church's Facebook page and the Allen-Lee website – https://allenleeumc.weebly.com...