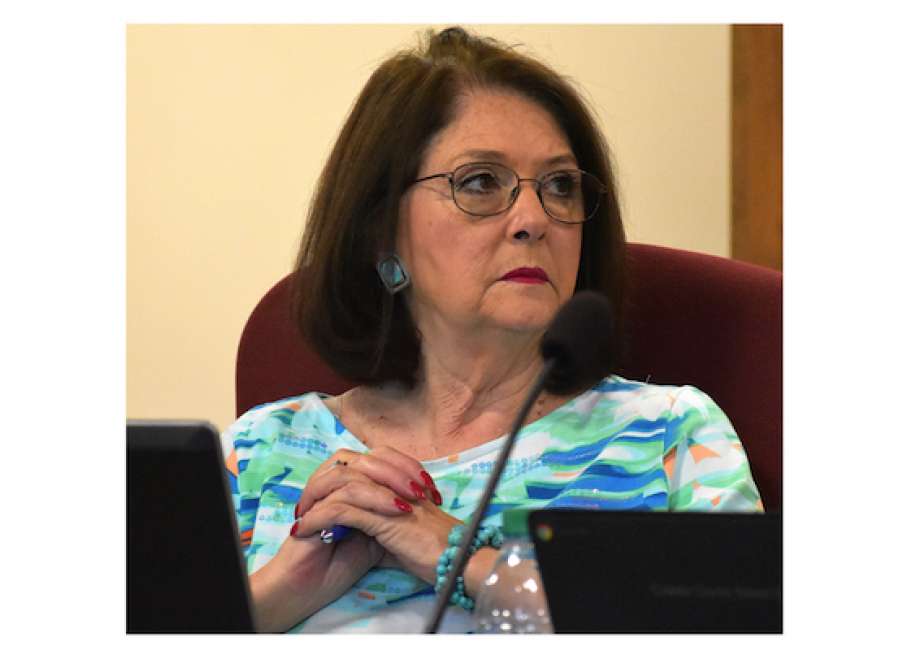 (Editor's Note: Linda Menk, who represents District 4 on the Coweta County Board of Education, issued a response to the investigation findings of Wilson, Morton & Downs directly to The Newnan Times-Herald on Monday, May 27. In her email to NTH Co-Publisher Clay Neely – to which the statement was attached – Menk stated: "I believe it not only fair but professionally ethical for you to present this information for public information" and requested the statement be published "without edit, word for word, as I've written." What follows is Menk's exact statement.)

"When the Wilson investigation started, one lawyer told me that it would cost over $100,000 and would conclude that the Superintendent's recommendation of a questionable turf product was right and that I was wrong to vote against it. Therefore, the Wilson report comes as no surprise.
This is no insult to Wilson, who is preeminent. He assisted former Attorney General Mike Bowers in investigating the Atlanta cheating scandal, but he worked for the Governor not the Superintendent as here. While there is no suggestion of impropriety here, still every employee knows who writes his pay checks, even, and perhaps especially, $120,000 plus paychecks.
The fact that I gave 6 hours of testimony, in two settings, and provided hundreds of pages of documents, is not mentioned. Instead the focus is on a relatively small number of emails on my personal account, unrelated to the stated subject of the investigation. Those that were related to the investigation were provided. Those that were not, on advice of counsel, I did not. It is surprising that this was not clarified in the report.
Not mentioned in the report is that I requested documents from the school district to obtain additional information on questions I could not answer because I did not know. The school district resisted my request originally asking for almost $5,000 in prepaid fees before they responded. What I found, obtained at my expense, was provided to Wilson.
There are several disappointments in the report. The astonishing amount of litigation pending over the quality and safety of turf product recommended by the Superintendent is mentioned but dismissed.
What is not mentioned is the fact, which Wilson knew, that school district records we provided, shows the administration failed to consider any of the litigation associated with the product purchased by the taxpayers.
Wilson did not review the emails of the administration official charged with making the selection, and apparently made no effort to review the emails the board members who supported the questioned product. These would be the places where, if there were a smoking gun for bid impropriety, it would be found.
Further, it is not mentioned that the notes provided by the school district, on my request, as minutes of the selection committee contained serious and significant false or inaccurate statements, such as statements that field trips were made to other school districts to see what turf products they used, when they were not, also something Wilson knew.  Furthermore, none of the schools which the "committee" claims to have visited used the product selected for Coweta.
Also, disappointing is the personal attack on local activist Hank Ashmore and former Senator Josh McKoon,  particularly for declining to provide background information on Ashmore's claims, without Court oversight. The school district threatened Ashmore with a defamation suit.
No good lawyer would have released documents under those facts.
Most disappointing is the perhaps partisan attack on the Coweta County Republican Party, and some members, mentioned by name, suggesting they were involved in a conspiracy to create an artificial controversy for political purposes. These are friends of mine and while I knew that when I failed to support the Superintendent on this one particular project I might be attacked, I didn't think they would be.
Some of my supporters have suggested that I quit, because, as has been observed, no school board member willing to differ with a popular Superintendent, can avoid being caught in the cross-hairs.
As one observed, the school board is the only public service where if you do your job properly you are sure to be attacked. I intend to continue to do the job I was elected to do and support the children and the taxpayers even when I cannot support the Superintendent."
Linda Menk
CCSS Board Member – District 4