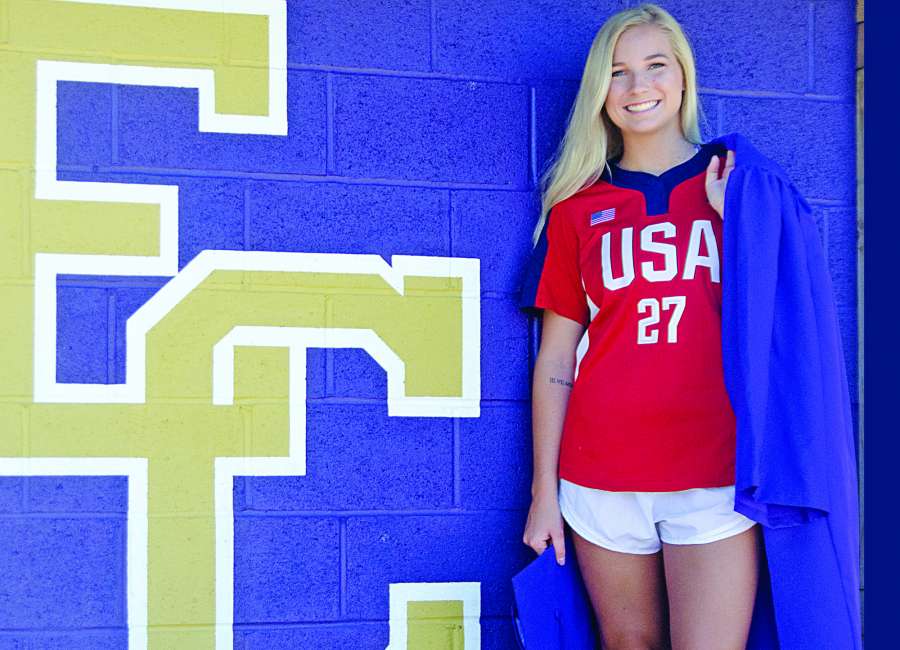 Recent East Coweta graduate Kelley Lynch might have thrown her last pitch for the Lady Indians' two-time state champion softball team, but the trail of memories are going to continue for a long time.
So are the awards and accolades.
On Thursday, Lynch was named the Georgia Gatorade Player of the Year.
It's the second year in a row Lynch has been named the top softball player of the year in Georgia by Gatorade.
Lynch should now be one of the front runners to win the  Gatorade National Player of the Year Award.
For Lynch, the summer will be filled with plenty of international softball after being named to the 19-and-under national team.
The former East Coweta Lady Indian standout was named the top pitching prospect in the country  by several recruiting experts and has signed a letter of intent to Washington University.
Lynch pitched and played shortstop during her four-year stellar career.
As a junior, the right-handed pitcher won her first Gatorade Award after helping East Coweta to an undefeated season and its first Class 7A state title.
This past season, the long winning streak was snapped as East Coweta finished with a 32-2 season, but Lynch and her teammate bounced back and cruised to a second state title.
Along the way, Lynch finished with a 17-0 record, a 0.27 ERA. She gave up just 18 hits, struckout 236 batters, and walked just 13 opponents her senior year.
At the plate, she batted .436 with three homers and 25 RBIs.
Those huge numbers from both the mound and at the plate earned her Georgia Dugout Player of the Year honors. after the 2019 season.