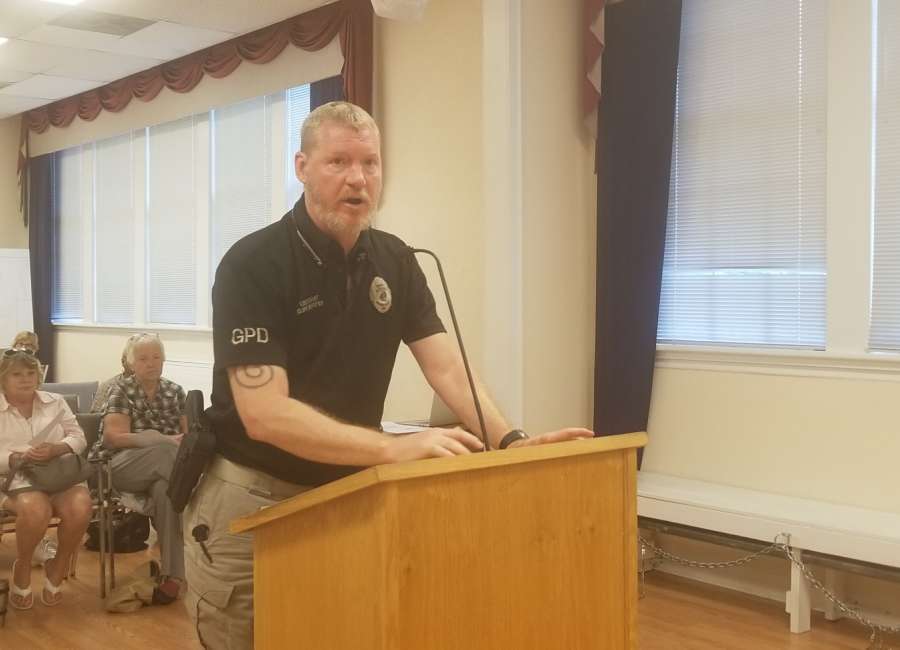 Grantville's police chief says non-competitive pay and benefits have his department struggling to recruit qualified candidates.
Chief Steve Whitlock wrote a letter to the Grantville City Council and Mayor Doug Jewell requesting a $1.50 increase in hourly pay for officers.
In the letter, Whitlock said the Grantville PD has only received three applications during the past year, two of which were not qualified applicants. He said the police department has advertised through social media, The Newnan Times-Herald, the city website and word of mouth.
In his letter, Whitlock wrote , "The higher salaries and much better benefits at agencies within our county and surrounding area is making the recruitment and retention much harder."
Lt. Cliff Schrieffer addressed the council at its meeting Monday , presenting a 2019 pay study that highlighted pay and benefits from more than 10 surrounding cities.
Schriefer said Grantville Police officers currently make $15.84 per hour, have no merit raises and must live within 30 miles of Grantville to drive a take-home car.
The starting pay for a Coweta County Sheriff's office is $19.33 per hour, according to the police department's rate study.
The starting pay for a Palmetto Police Department officer is $35,588, or $17.11 an hour, for a certified officer. Officers also receive an annual raise and a retirement plan.
Schriefer said Grantville is competing mainly with the Coweta County Sheriff's Office and the Newnan Police Department for qualified candidates.
"It's all about more pay," Schriefer said. "Coweta County gets merit raises and a cost of living raise."
The Grantville PD has 13 police officers, including Whitlock, Schriefer and a school resource officer assigned to Glanton Elementary School.
"We have an officer that is has been here six years and is now a sergeant and he makes less than a starting Coweta County Sheriff officer," Schriefer said. "If we don't do something, we're just gonna get farther and farther behind."
City Manager Al Grieshaber said other city employees received a 2 percent cost of living adjustment last year. Grieshaber said the city employees can receive the increase each year, if the council approves it.
Jewell calculated the requested raise would cost the city an additional $60,000.
Citizens spoke in favor of the raise for the officers, saying the police department also spearheads many community events such as the Easter egg hunt and Halloween trunk-or-treat.
The city's police committee will hold a public meeting Thursday at 6:30 p.m. at city hall to get citizen input on the issue Council member Mark King is the chairman of that committee.