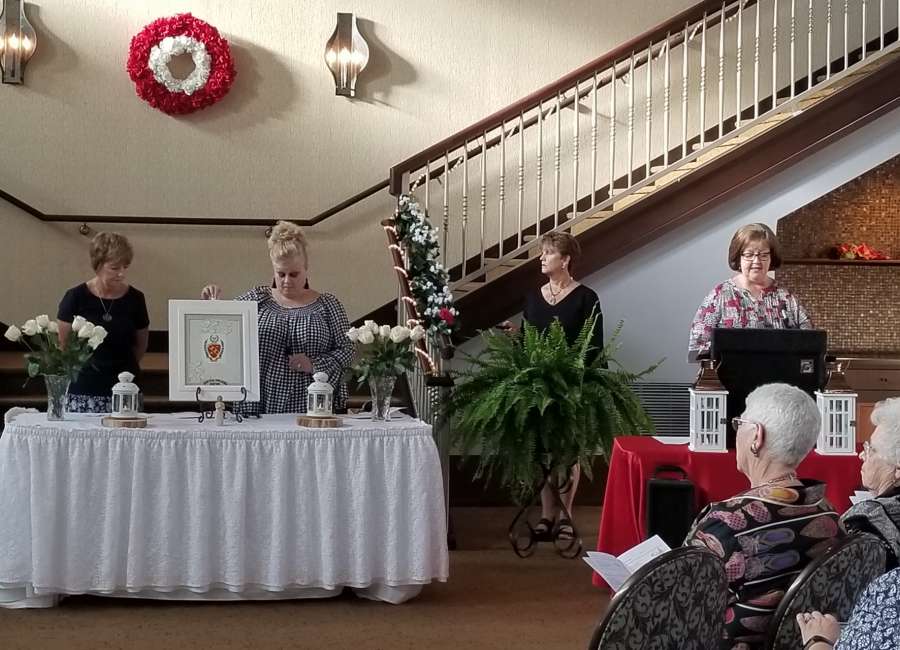 Three Cowetans took part in a memorial service for Georgia teachers at Jekyll Island.

Alice Bass, Dr. Kathy Brown and Tina Marsh took lead roles in the Celebration of Life ceremony held at the historic Morgan Center in the millionaire's village at the coastal Georgia resort. The service was part of the Delta Kappa Gamma Society International's Georgia State Convention.
Delta Kappa Gamma is a society for key women educators. Bass, Brown and Marsh are all members of Mu Chapter, which meets in Newnan.
The April 28 service included the hymn, "Nearer, My God to Thee" and a rose ceremony which remembered the society's international and Georgia founders as well as Georgia DKG members who died during the past year.
Bass, Marsh and Kerrin Daniel were participants in the rose ceremony, and Bass also read "Her Journey's Just Begun" by Ellen Brenneman.
Brown provided music for the service, including playing "The Delta Kappa Gamma Song" at the close of the event. Other Coweta residents also attended the service.