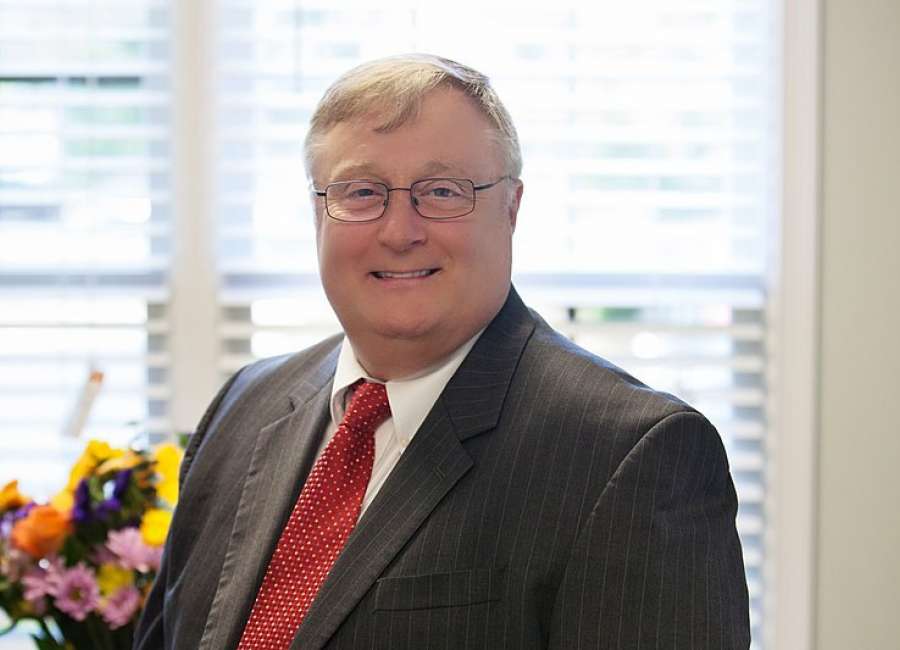 Georgia Insurance Commissioner Jim C. Beck has been indicted by a federal grand jury on charges of wire fraud, mail fraud and money laundering, but he will still receive his pay while on suspension.
 The salary for the insurance commissioner is $120,394.32, according to the Georgia Department of Insurance.
 Gov. Brian Kemp asked Beck to resign last week in light of his indictment, but in a letter to Kemp, Beck asked to be suspended instead and that "he was innocent until proven guilty."
 On the Georgia Department of Insurance website, a notice was posted on the front page that states, "Today, Thursday, May 16, 2019, Commissioner Jim Beck announced that he is suspending himself from office. This means he will be absent from making decisions with regard to the daily operations of the Department of Insurance. In his absence, Chief Deputy Insurance Commissioner Drew Lane will perform the duties of the Insurance Commissioner as provided for by Georgia law."
 In an email statement, Brandon Wright, communications director for the GADOI, said the suspension will last until the case against Beck is closed.
 Chief Deputy Insurance Commissioner Lane's salary "is unclear at this time," Wright said.
 "We are currently seeking legal advice to get the answer to this question," he said.
 Charles S. Bullock III, professor of public and international affairs at the University of Georgia, said he does not know of any previous experience such as this for the insurance commissioner of any other Georgia statewide constitutional officer.
 "There have been various elected officials at the local level and even some state legislators who have had to step down following a conviction, but never a Georgia statewide elected official," Bullock said in an email statement.
 He said the situation is especially unusual because it lacks the usual political motives.
 "Since the federal attorney who indicted Beck is a Republican, the commissioner cannot claim that this is a partisan witch hunt," Bullock said.
 Cowetan Janice Laws – who was the Democratic nominee running against Beck for office in November – said many people have reached out to her since Beck's indictment, asking her what happens next and if she will be the new commissioner.
 She won't, although she ran a close race with Beck. Laws received 46.88 percent of the vote in the Georgia insurance commissioner race in November, according to the Georgia Secretary of State website. Beck had 50.48 percent of the vote, while Libertarian Donnie Foster had 2.64 percent of the vote.
 "The people of Georgia deserve elected officials at the state level they can count on to protect them and to put integrity first, particularly in the matters that impact their daily lives, as much as insurance," Laws said. "We urge Gov. Kemp to hold Commissioner Beck accountable for the impact that this recent indictment is having on the office of the Georgia insurance and fire safety commissioner, and go beyond a mere request for Commissioner Beck to resign."
 Laws said the indictment was unfortunate, especially so closely after the election, but she made it clear she is not in favor of Beck receiving his normal salary.
 "It is even more unfortunate, and frankly unacceptable, to see the state of Georgia disbursing salary money to our insurance commissioner who is unable to give full-time attention to the office to which he has been elected to, and entrusted with," Laws said. "We look forward to Gov. Kemp's immediate leadership on this critical matter, and I stand ready and willing to fight for and serve Georgia families."
The 38-count indictment alleges that Beck stole more than $2 million from his former employer, the Georgia Underwriting Association (GUA), during the five years prior to Beck's election in November 2018.
 "The FBI investigation found that Beck abused the trust of friends and his employer (GUA), in an elaborate scheme to enrich himself at GUA's expense," said Chris Hacker, special-agent-in-charge of FBI Atlanta. "The indictment is a testament to the fact that the FBI will expend all the resources necessary to hold those who seek to enrich themselves through fraud and deceit, accountable for their actions."
 According to U.S. Attorney BJ Pak and the indictment from January 2012 until Beck was sworn in as Insurance Commissioner on Jan. 14, Beck worked as the general manager of operations for the GUA after being elected to that post by the association's board of directors.
 GUA, located in Suwanee, is an insurance association created as part of the Georgia Fair Access to Insurance Requirements law to provide high-risk property insurance to homeowners located throughout Georgia.
 In addition to premiums collected from its customers, GUA is also funded by issuing assessments to the association members, which include every insurer authorized to write any form of property insurance in the state of Georgia.
 While Beck served as general manager, he also maintained controlling financial interests in two businesses, Creative Consultants and the Georgia Christian Coalition.
 In 2013, Beck allegedly talked four associates into forming four separate businesses that supposedly supplied necessary services including residential property inspections and water damage mitigation to GUA. These new businesses are identified in the indictment as Companies A, B, C, and D.
 Then, reportedly through an elaborate system of fraudulent invoicing that included producing false documentation and concealing the truth from his four associates, Beck regularly approved substantial GUA payments to the four new companies.
 Beck then allegedly sent fraudulent invoices from Creative Consultants and the Georgia Christian Coalition to Companies A, B, C and D.
 According to the indictment, under Beck's direction, his four associates paid the fraudulent invoices from a portion of the money they had been paid by GUA. Between February 2013 and August 2018, Beck reportedly defrauded GUA out of more than $2 million.
 Bullock said Beck will have to leave office if convicted.