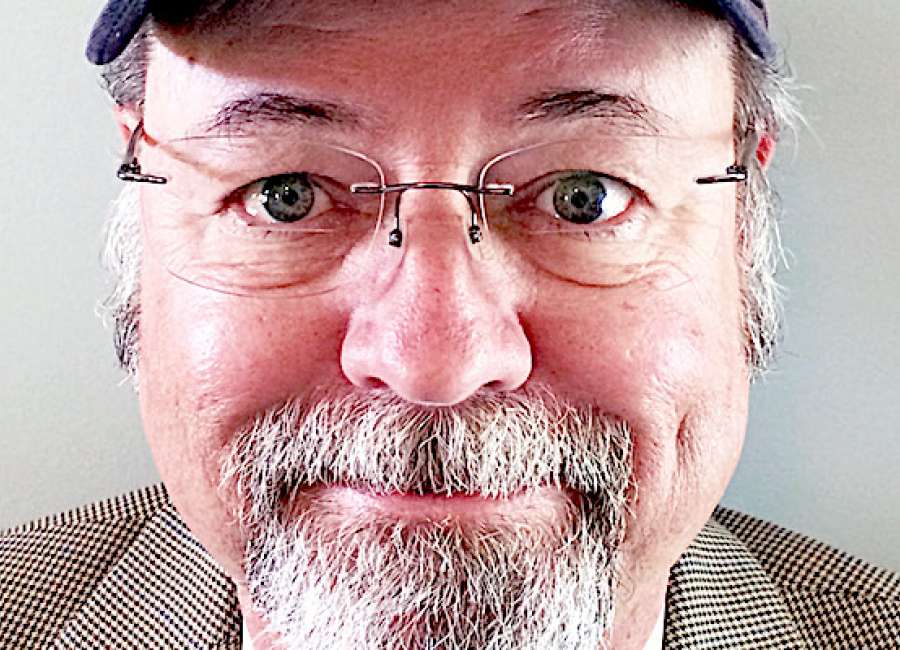 It was during our weekly date night event at the Mexican restaurant where we have dined over 25 years that a new waiter asked me if I would like salt around the rim of my ice-cold beer and perhaps… with a slice of lime.

Dude… it's a beer, not a Margarita.
"Oh, but Sir, some people like their beers served that way," the waiter explained during his informative repartee. I obviously am not "some people" and why must a beer include more than the simple taste of a beer?
We beer drinkers have been besieged by the new craft beers, IPA beers, beers with the essence of citrus, blueberry, strawberry, and lime.
Then there are the weirdest of beers such as: Bonfyre of the Daiquiris Avocado, Honey Ale Banana Split, Chocolate Stout, Coconut Curry Hefeweizen, Crème Brulee, Fire in the Ham, Breakfast Stout, Peach Grand Cru, Noble Rot-Dogfish Head, Peanut Butter Cup Coffee Porter – and Oyster Stout made with actual oysters.
I have tasted beers while in Rome, Costa Rica, Jamaica, Moscow, Amsterdam, Mexico and all over Germany. Sorry, to me they all tasted to me like they were either brewed with dirty old socks or had the after-taste of metallic shock treatments. One of many things making me homesick for the U.S.A.
With beer accounting for about 85 percent of the volume of alcoholic beverages sold in the United States, amounting to the consumption of over 7 billion U.S. gallons annually, I guess there are provisions allotted through freedom of choice for those unhappy with the traditional taste of beer to declare vive la difference and maybe sprinkle a little Worcestershire sauce in the brew for a change of pace.
A respected preacher friend of mine always said there is no place in the Bible that absolutely forbids drinking an alcoholic beverage, but drunkenness is another subject altogether to be avoided with prejudice.
Growing up in a strict Baptist home put drinking right up there with dancing, which made my wedding reception look like the waiting room of the doctor's office minus the TV sets.
Our ironic bit of family history involved my grandfather making moonshine in the hills of Lookout Mountain, W.Va., later to pass away to his heavenly reward as Deacon Emeritus at this local church. Kind of a shine to glory story.
So if you see some of us partaking in the suds of fun, maybe while camping, eating at our favorite Mexican or pizza joint, sporting event, kicking back on the tailgate, just remember, it was a prosperous German soap maker, Eberhard Anheuser, who purchased a struggling brewery in St. Louis in 1860, along with his son-in-law Adolphus Busch, went from soap to suds, becoming one to be one of the biggest beer breweries in America.
Country singer Tom T. Hall wrote an anthem to all the many beer drinkers out there, and chorus goes like this:
I like beer, it makes me a jolly good fellow.
I like beer, it helps me unwind and sometimes it makes me feel mellow (Makes him feel mellow).
Whiskey's too rough, Champagne costs too much, and vodka puts my mouth in gear.
This little refrain should help me explain as a matter of fact I like beer (He likes beer).
I drink a half-gallon of sweet tea daily, along with orange juice, chocolate milk, three cups of super-strong coffee before propping my feet horizontal for an ice-cold brewsky to cap the day.
I deserve it after 26 years and 27,000 knucklehead 911 calls for service. And it's not near as bad as dancing… preacher – the way I dance.
The Precinct Press is authored by W.J. Butcher, a retired 26-year veteran of the Atlanta Police Department. Send comments, kudos, and criticism to: theprecinctpress@gmail.com .