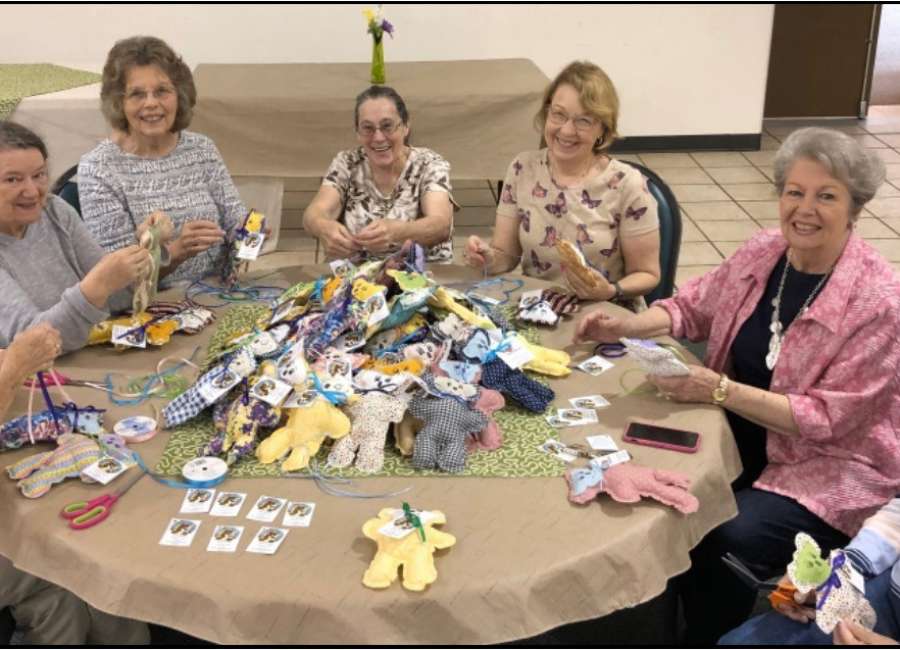 The Women on Mission group at Heatherwood Baptist Church has been making Gospel Bears.

The local women are making the bears to take to Clarkston so that Idong Ekandem can use them in her ministry to children of refugees. The Heatherwood group's involvement includes a tour of the Clarkston mission site with an eye toward gaining ideas for future ministry.
The purpose of this Women on Mission Group is to share the Christian gospel. The Bears give a silent witness – with John 3:16on the tag attached to each stuffed animal.
The Heatherwood group also recently sent bears to Southern Baptist International Mission Board missionaries in Lithuania with Scripture tags in the local language.