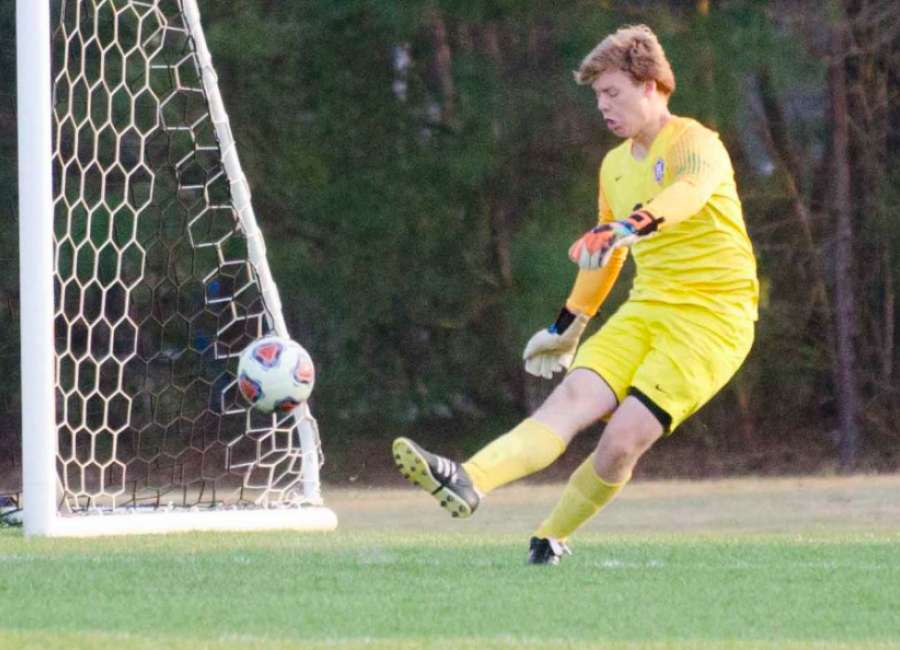 There hadn't been a team through two rounds of this year's GISA Boys State Soccer Tournament that had been able to come close to competing with five-time state champion Westminster-Augusta.
Heritage School, however, put a definite scare to hopes of a sixth during Friday's Final Four match at Mercer University's Five Star Stadium.
At the end of 80 minutes of play, only a late goal managed to allow the Wildcats to return to the finals again with hopes of winning a sixth GISA crown with a 1-0 victory over the Hawks.
It was the only goal allowed by Heritage and senior keeper Jack Hunt over three postseason games during the 2019 state tournament.
The hard-fought loss was a tough ending for Heritage, which had hopes of joining fellow Region 1 opponent Holy Spirit among what would have been a pair of Cinderellas vying for a state crown in Saturday's 6:30 p.m. final.
It was the second consecutive year that Westminster ended the Hawks' season in the Final Four following a 4-0 loss in 2018.
Holy Spirit, which finished as the No. 4 seed behind Heritage, knocked off Region 1 champion Fugees 5-3 in a wild match that ended after double-overtime.
The Hawks set their sights on an even bigger upset against Westminster, which had dominated playoff wins over St. Andrews (7-0) and Region 1 runner-up Cristo Rey (5-0).
Heritage earned its third straight Final Four appearance with a 1-0 victory over Frederica on St. Simons Island while avenging its 2017 semifinal loss, which ended in penalty kicks.
The Hawks' 2019 roster included six seniors, a majority of which played on all three semifinal teams. Heritage spent much of the early season without one of last year's standouts, Peter Nell, after having surgery.
Seniors Gridley Pendergrast and Parker Uglam joined sophomore Brandon Hurlock in helping shut down opposing offenses along with Hunt, who signed with Birmingham-Southern and will join former varsity teammate Zach Robinson at the school.