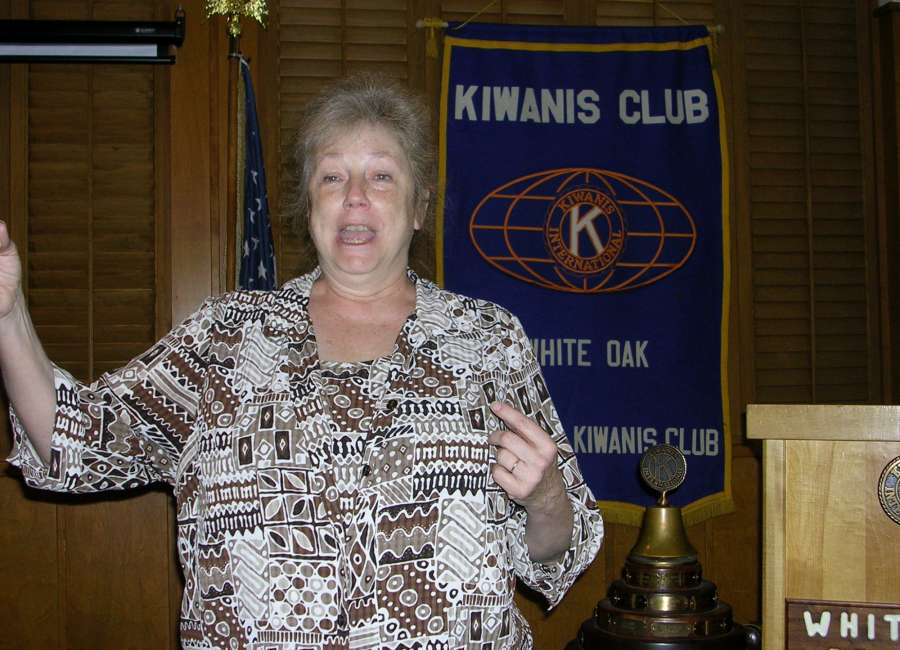 Frankie Hardin, director of One Roof, recently spoke to White Oak Golden K.

One Roof is an ecumenical organization that helps people with food and shelter. Hardin explained One Roof's mission and activities and answered questions during the meeting at Sprayberry's on Highway 34.
Hardin became part of life in Newnan because Newnan is her husband Lauriston Hardin's hometown. His parents, Jim and Louise Hardin, owned and operated WCOH radio station for many years.
Lauriston and Frankie Hardin are both graduates of the Georgia Institute of Technology. They lived for 30 years in Norfolk, Va. 
Frankie Hardin is an actor, director, producer and playwright. She taught theater at Old Dominion University and ran several theater companies.
She and her husband returned to Newnan in 2010.
Frankie continues to write, and her plays have been produced and have won awards. She won the Robert Chesley Award for writing that supports the LGBTQ community and the Goshen College Peace Play Prize for writing that promotes social and environmental justice.