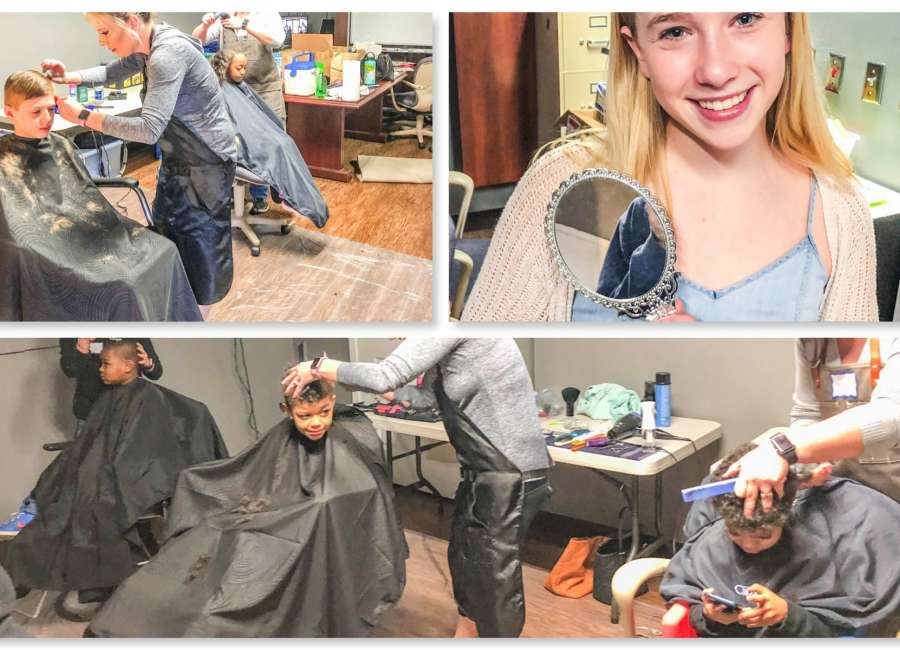 Sometimes, it's the little things – like a haircut – that can make life a little more bearable.
Paige Grisamore has been working on her Girl Scout Gold award, the highest rank which can be reached in Girl Scouting. 'The main focus of my project are the less fortunate children who come to local community outreach centers with their families for assistance,' the 10th-grader said.
'I believe self-esteem is very important,' she said, explaining that her focus on self-esteem 'became the foundation of my project.'
Grisamore's family has been a foster family. 'I have personally witnessed the positive effect that a simple haircut can have on the attitude of a child in need,' she said.
'I decided to make it possible for other children to experience this as well. I spent over a year working through all the Girl Scout requirements, with many, many issues and bumps along the way, but was finally able to fulfill my project.'
Grisamore worked with Bridging the Gap, a Newnan ministry that provides food, clothing and other needs to struggling families.
'I spent four Saturdays leading up to the event by meeting, talking and working with the children by doing activities and crafts that boost self-confidence,' she said.
Her final day the focus of her project – giving children free haircuts with mirrors and hygiene supplies. Volunteer hairdressers – Tracey Maycumber, Marybeth Oxenford and Kelly Truskolaski – 'were able to provide 17 children with new haircuts and – hopefully – a new outlook on life.'
Grisamore is a student at Starrs Mill High School in Fayette County. She held a personal hygiene drive at Starrs Mill through the Family, Career, and
Community Leaders of America. 'I collected shampoo, deodorant, brushes, combs and hair accessories and put together gift bags for the recipients,' she said.
Last year for her birthday, Grisamore asked friends to donate to her Gold project instead of giving her personal gifts. Donations exceeded $200, which helped cover costs for the project.
'I am very grateful for the three hairdressers who volunteered their time, services and supplies to make the event possible,' Grisamore said.
Grisamore has been involved in Girl Scouts since the first grade. The Girl Scouts have three levels of achievement – the Bronze, Silver and Gold awards. 'Each award earned requires applying leadership skills and a lot of hard work,' Grisamore said. 'The main goal of these awards is to produce a positive change in your community.'